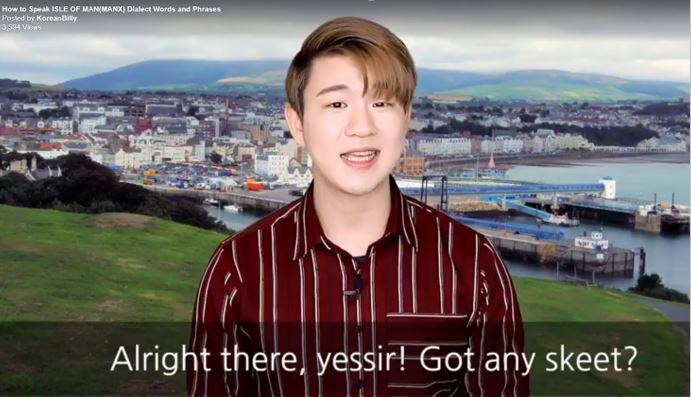 A Korean Youtuber has made a video on how to speak Manx.
'Korean Billy' who lives in Seoul has near 120,000 subscribers.
After spending six months in the UK, he now makes videos focusing on various British dialects.
The feature entitled 'How to speak Isle of Man' showcases the likes of 'skeet', 'yessir' and 'there's a boat in the morning'.
You can watch the video on our website.