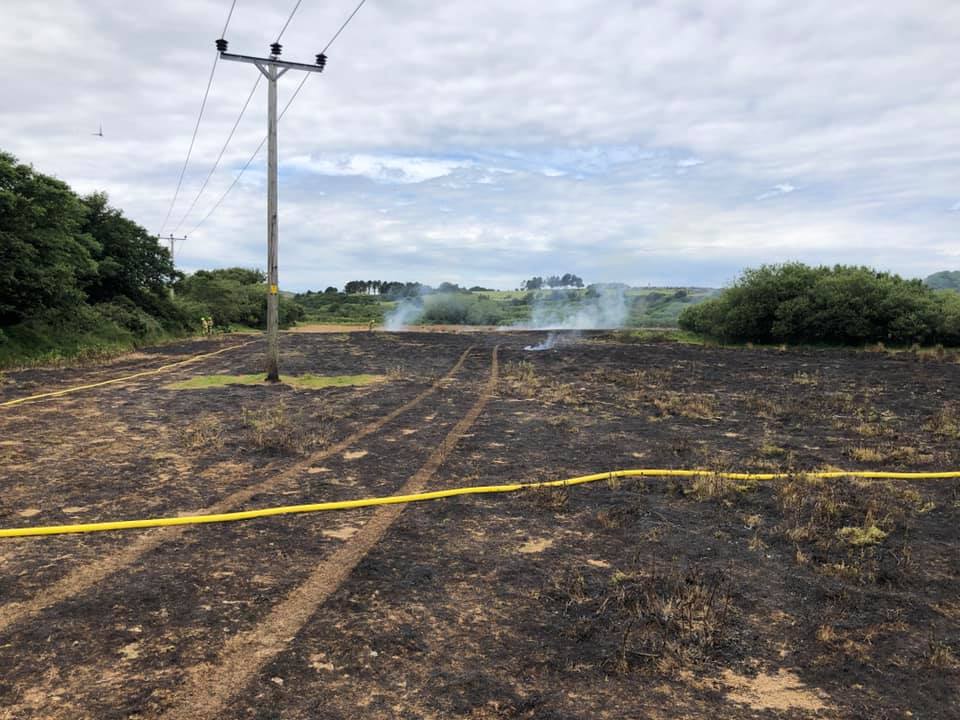 Emergency Services are currently tackling a huge gorse fire in the west of the Island.
Peel, Douglas, Kirk Michael, Ramsey, Laxey and Port Erin Firefighters are all working together to get the blaze under control.
The fire - located between the Patrick Road and the old railway line at St John's has damaged around five acres of land, and a high voltage power line pole.
Although it has been surrounded, crews have remained on scene to dampen down hot spots.
Representatives from the Manx Utilities and the Department of Environment, Food and Agriculture are also on scene to ensure the safety of crews.