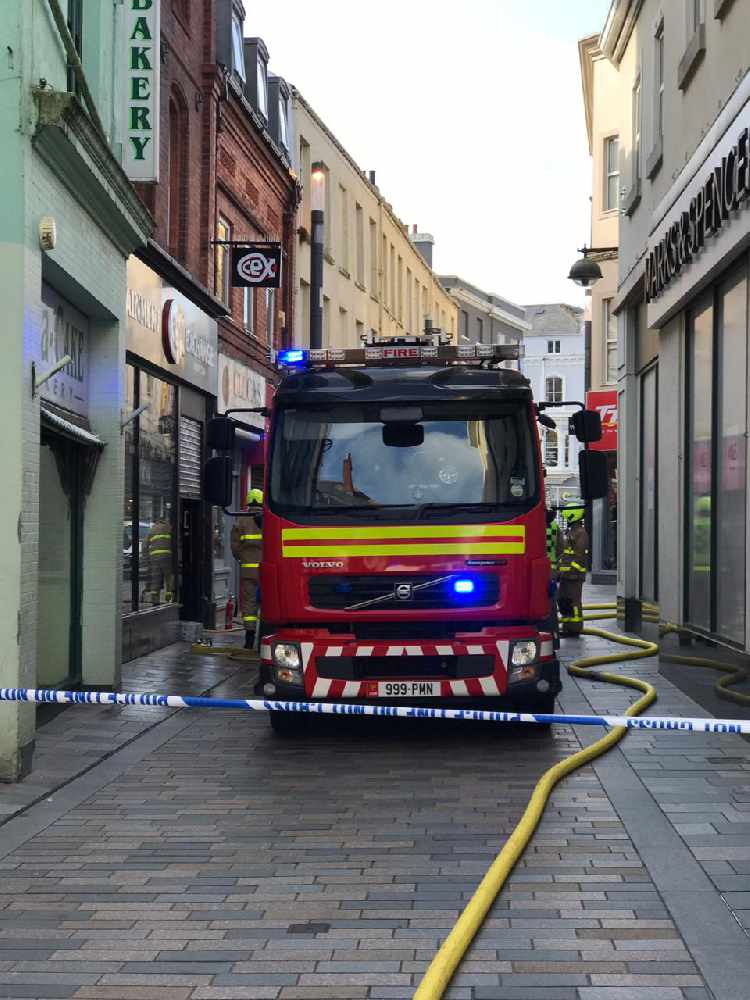 A faulty electrical appliance was the cause of a fire in Douglas town centre earlier today.
Firefighters went to the scene on Duke Street at around 8.20am this morning which saw the street cordoned off for a short time.
In an operation lasting around one hour, crews isolated power to the appliance and then ventilated the premises.
The Islands Fire Service confirmed there were no injuries during the incident.