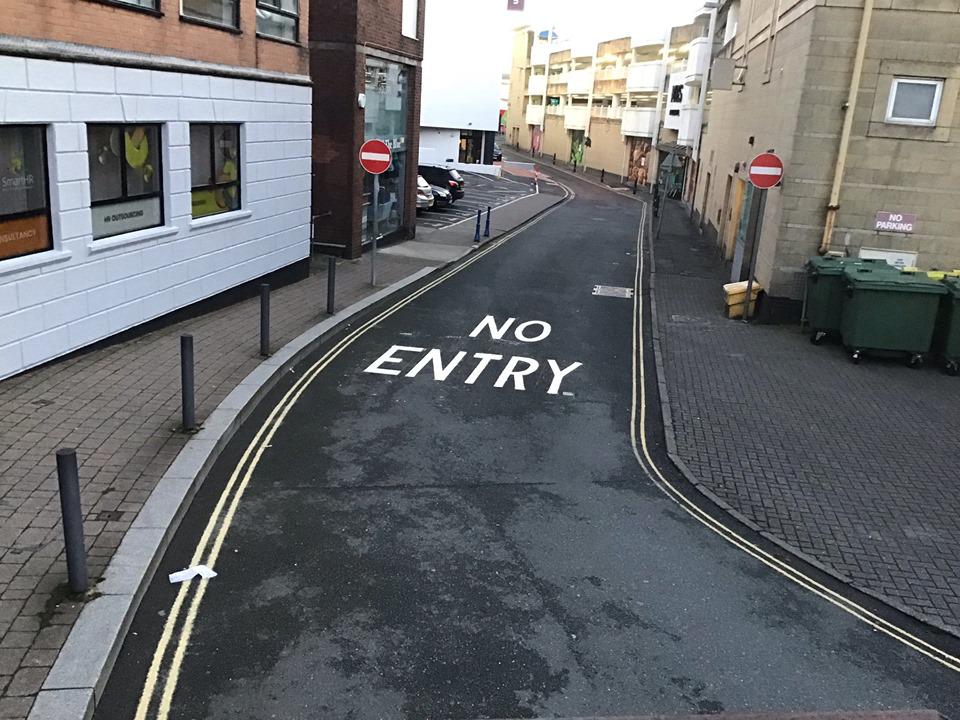 The Department of Infrastructure is urging motorists not to ignore the one-way system on Market Street in Douglas.
It says it's received reports of drivers ignoring the order since the stretch re-opened earlier this year, and in one instance a car drove through whilst DOI staff were carrying out work there.
According to officials, police are paying 'particular attention' to the situation and are taking enforcement action where necessary.
Teams have been out line painting and installing 'No Entry' signs to reinforce the message