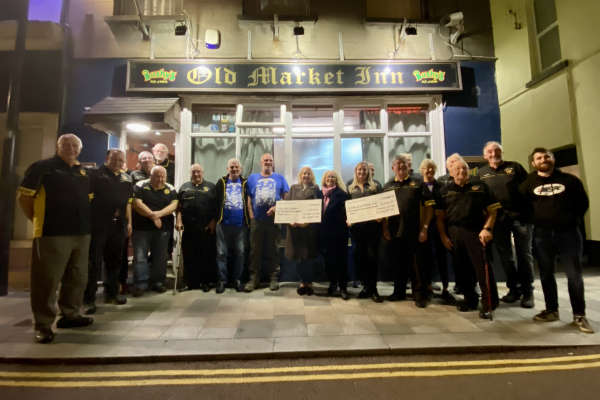 A pub in Douglas has raised over £23,000 in total for the Southern 100 Supporters Club.
The Old Market Inn has supported the cause over the past 20 years, with this year's donation alone amounting to £2,500.
The cheque was presented to Southern 100 Club President Phil Taubman MBE at a social gathering.
£2,500 was also donated to the Wish Upon A Dream Charity which grants wishes for terminally ill children living on the Island.