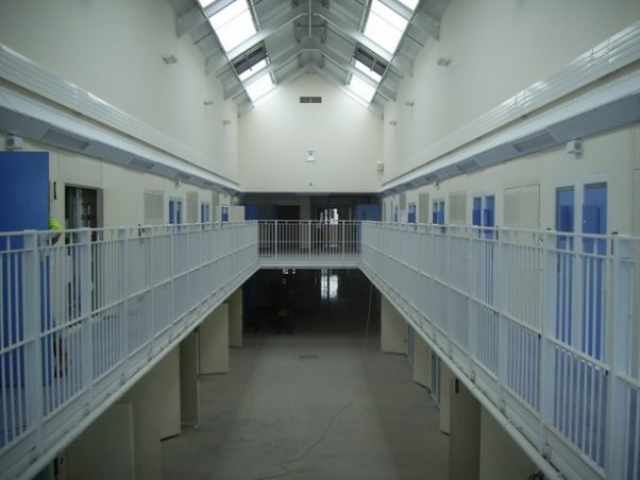 Mr Seed has been remanded to Jurby prison
A Douglas man who had to be tasered by police twice after an armed stand-off last month has pleaded guilty to affray.
23-year-old Christopher Seed appeared at Douglas Courthouse yesterday to enter pleas to four charges from an incident on January 16th.
Police were called to his home address on Taubman Terrace following a "domestic dispute" - where they found Seed with a chainsaw and samurai sword.
In court he denied two counts of assault on police officers during the incident and his subsequent arrest.
It's alleged he bit through the jacket of one officer, breaking the skin and causing actual bodily harm - he also refutes that he caused wounding by injuring an officer's thumb.
Seed is yet to enter a plea for a third charge of assaulting a police officer at Police Headquarters.
He has now been committed to the Court of General Gaol Delivery where he will appear on March 31st.
However Seed, who is also awaiting sentencing for 11 other unrelated charges, will next appear in court on March 3rd where progress is expected to be made.
He has been further remanded in prison until his next appearance.