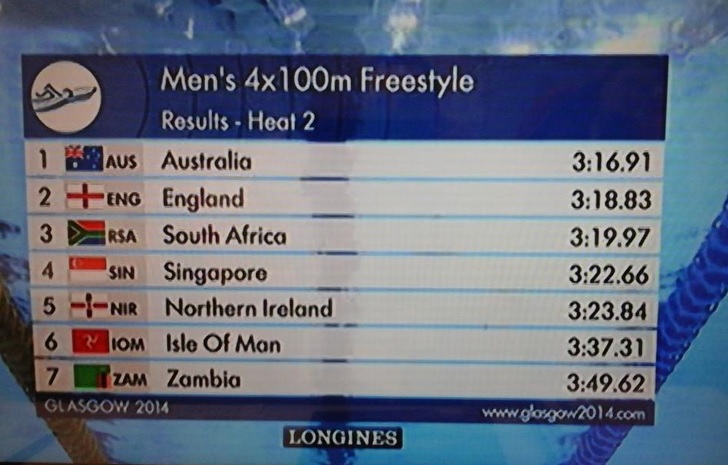 Team Isle of Man's swimming squad has suffered a set-back with the Men's 4 x 100m Freestyle relay team failing to qualify for tonight's final.
The team made up of Alex Bregazzi, Grant Halsall, Guy Davies and Tom Bielich finished 6th in their heat which was dominated by an impressive display from Australia.
However despite the set-back there were several positives from this morning's heats as Guy Davies broke an Island record in the Men's 100m Breaststroke event.
Alex Bregazzi won his respective heat in the Men's 200m Freestyle event and even more impressively the swimmer also broke both the junior and senior Island record with his time of 1:56.49s.
In shooting David Clague and James Bradley are competing in day one of the Men's Skeet Qualification, with Clague currently sitting inside the top 15 on the leader board.
And in Lawn Bowls Bernice McGreal is currently taking on Wales's Caroline Taylor in the Women's Singles event.