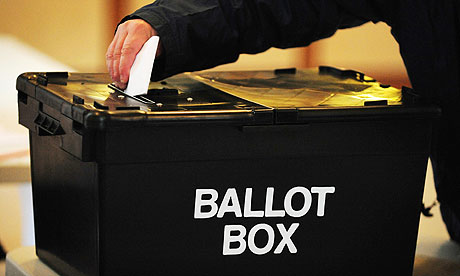 Claims the "democratic process could be damaged" in the local authority elections have been downplayed by the infrastructure minister.
Claims the "democratic process could be damaged" in the local authority elections have been downplayed by the infrastructure minister.
It comes with the ballot just days away and hundreds being unable to vote due to self-isolation.
Current legislation prohibits proxy voting and the deadline for absent votes has already passed.
After suggestions that could "fundamentally change the result", Tim Baker said only a "modest" number of people are affected.
Tabling an emergency question in Tuesday's Tynwald sitting, Douglas East MHK Clare Barber pressed Mr Baker on what considerations had been taken into account to mitigate the effect of the coronavirus pandemic on the elections.
Mrs Barber said hundreds risked being "completely excluded from the democratic process".
She added: "On margins that we see in Douglas East, with five votes winning or losing an election, this could fundamentally change the result [of the election] and damage the democratic process."
However, Mr Baker rejected the claim saying it was "not a widespread issue".
He told Tynwald: "The biggest challenge around these local elections has been getting people to stand.
"The numbers of people are relatively small that are currently affected by the need to isolate.
"With the relatively modest turnout in local authority elections, the actual number of votes that are really going to be impacted here is going to be relatively modest.
"However, I accept the honourable member's point that any restriction on people voting is unwelcome."
Mr Baker confirmed, at the time of speaking, there were 337 people in total in the IM1 and IM2 postcodes who are currently self-isolating.
Voters are set to head to the polls in Castletown, three wards in Douglas, Garff's Lonan ward, Jurby, Onchan, Peel and Santon on Thursday.
Douglas East council candidate Devon Watson, who himself has tested postive for Covid, branded Mr Baker's response "horrifying incompetence and negligence".
Taking to Twitter, the Manx Labour member said the situation was "completely foreseeable and avoidable".
A number of suggestions were put forward to enable anyone self-isolating to vote, such as opening socially distanced polling stations.
Ayre and Michael member Mr Baker said he was unsure whether anything could be done on such short notice.
"If we're going to make any changes we've got to be able to deliver everything so that there is a voting process that has the maximum confidence around it", Mr Baker said.
"I don't know whether we're able to do anything for them than we're already doing, but as I've already said I'm happy to take that away and to consider that."
Just seven of 21 local authorities had sufficient candidates to hold elections, with the other boards seeing candidates get in unopposed or need by-elections to fill vacancies.
Polls open at 08:00 on Thursday before closing at 20:00 as local authority members are chosen for the next four-year term.