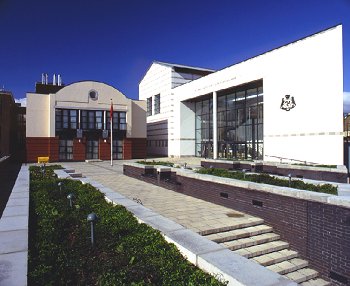 Douglas Courthouse
Pleas have been entered by two companies charged with a breach of health and safety following the death of a construction worker.
Tuke and Bell Ltd. and JCK Ltd. face accusations of failing to discharge duty following the death of Gareth Sowden on May 1 2013.
The former pleaded guilty - as JCK chose to plead not guilty to the charge.
Mr Sowdon was killed whilst working at a sewerage treatment facility in Kirk Michael.
He suffered fatal injuries after being trapped under a shipping container.
Deputy High Bailiff Jayne Hughes has adjourned the case until 10am on 10th June.