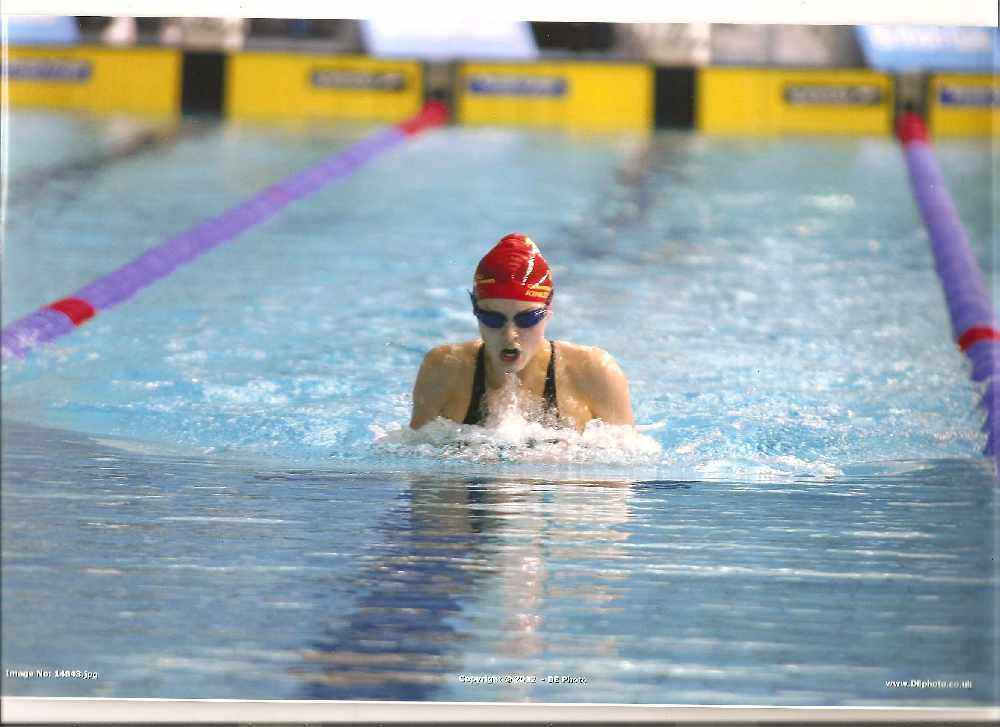 Laura Kinley has qualified for the semi-finals
Team Isle of Man's attack on the Commonwealth Games is going 'swimmingly' with the Island's swim team excelling.
This morning 15-year-old Alex Bregazzi cruised to victory in his men's 400m Freestyle heat.
Despite finishing more than 11 seconds ahead of Samoa's Brandon Schuster he's missed out on qualification.
In the Women's 50 meter breaststroke event both Laura Kinley and Niamh Robinson qualified for the semi-finals finishing fourth and fifth in their heats.
Charlotte Atkinson continued the excellent run finishing third in her 100m Butterfly heat and Manx favourite Grant Halsall has also reached tonight's semi-finals in the Men's 100m Backstroke event after finishing fifth in his heat.