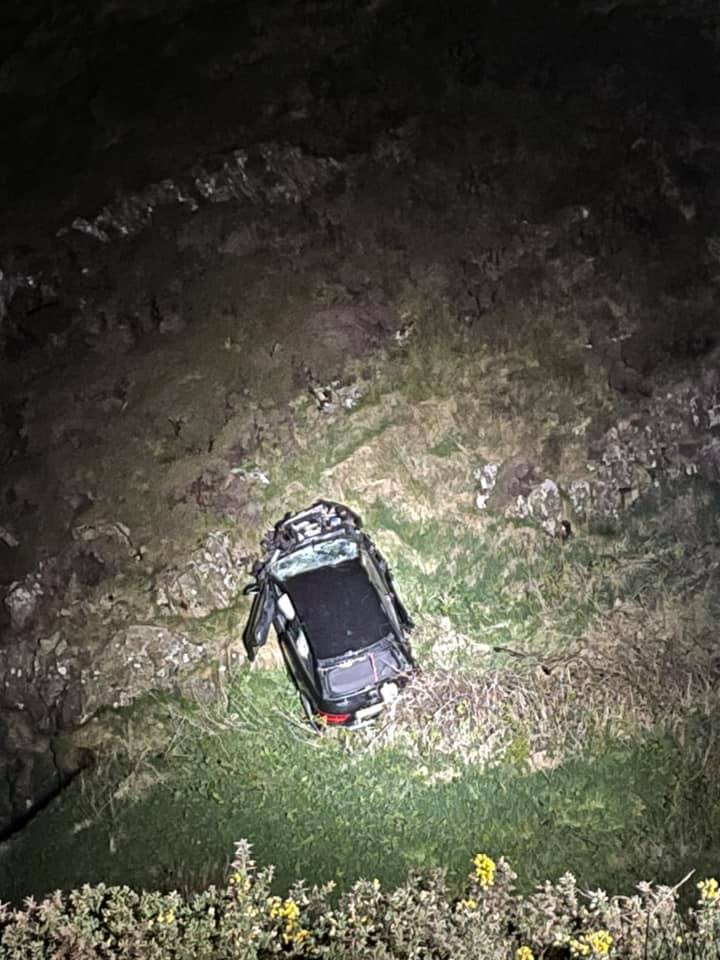 Emergency services were mobilised last night after a car went over cliffs at Marine Drive.
Douglas Coastguards were called out just after 11pm on Sunday (May 2) to the scene where the vehicle had gone over the edge near the pigeon stream.
As they arrived on scene, all of the occupants of the car were out and had been recovered by firefighters - they were checked over by paramedics and, apart from some minor injuries, coastguards say the occupants all appeared to be okay.
Authorities then remained on scene whilst investigations were carried out, with teams adding whilst the incident had a good outcome, those in the car had been lucky and things could have been much worse.
The road, which had been closed whilst emergency services were at the scene, has since reopened.