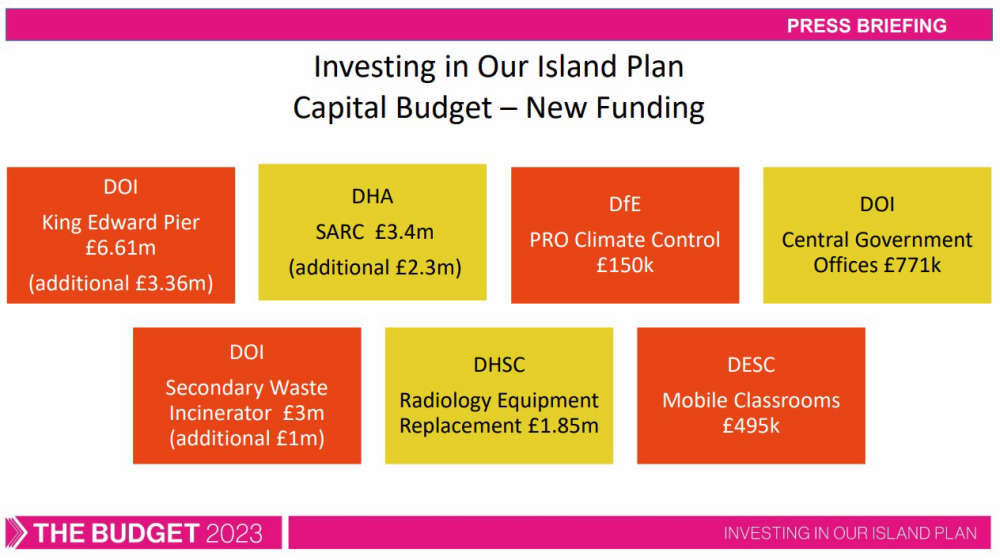 Two hundred and thirty million pounds has been allocated for capital spending in 2023.
That's according to Treasury Minister Dr Alex Allinson as details were revealed today as part of his Budget announcements.
Funding includes an additional £2.3 million to deliver the Sexual Assault Referral Centre, an additional £3.36m for improvements to King Edward VIII Pier, £495,000 for mobile classrooms and a further £780,000 to support the replacement of radiology equipment at Noble's Hospital.
Meanwhile, the Climate Change Adaptation Fund will receive a further £5.4m and investment in the Island's highway network will see £6.125m committed to improvements and refurbishment as part of a rolling scheme.
Treasury Minister Dr Alex Allinson MHK said: 'We have focussed on the creation of a realistic and deliverable capital programme which will be fully funded from revenue in the medium term. Only active schemes have been included in the main programme and those that require further feasibility studies and design have been redirected to the Project Development Fund. The fund has been provided with an additional £8 million to support this change.'