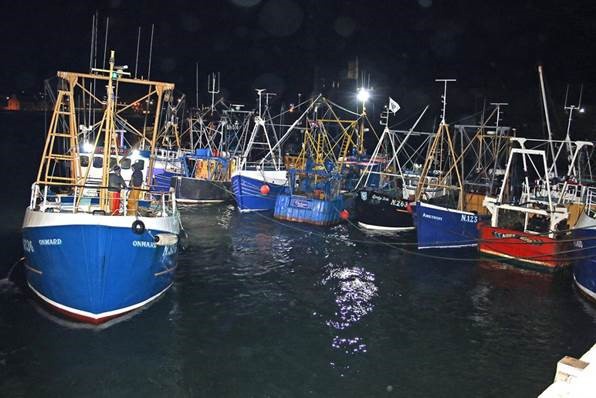 Government says it's working with the seafood sector to overcome challenges being posed by Brexit.
The industry is currently worth around £20m a year, however officials say effects of new Brexit rules and the ongoing Covid-19 pandemic are putting businesses under mountain pressure and impacted markets.
Exports of fresh fish and seafood have been disrupted due to new administration requirements, restrictions on normal working practices due to Coronavirus, and reduced export market demand.
Minister for Environment, Food & Agriculture, Geoffrey Boot MHK, says: "The seafood sector is extremely important to the Island and the combined impact of the UK's exit from Europe on top of the pandemic has presented obstacles that must be overcome.
"It is a rapidly evolving situation and we are actively considering the requirement for financial support and we are working with businesses to help."
Whilst Manx catching and processing sectors are continuing to operate, the Isle of Man's second lockdown are putting some constraints on processing businesses.
During the first lockdown a financial support package was launched for the seafood industry and was extended twice - this meant it covered nine months in 2020.