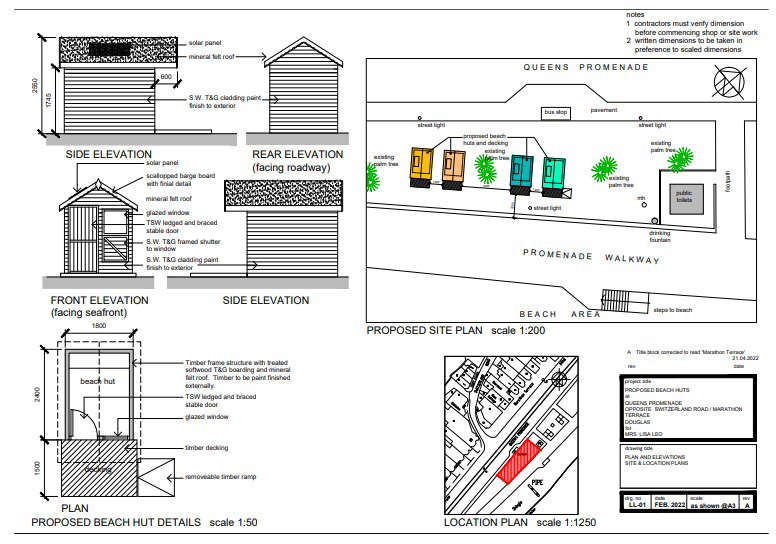 Plans have been submitted to build beach huts available for hire on Queen's Promenade in Douglas.
Lisa Leo has submitted proposals for four wooden beach huts on the grassed area opposite Switzerland Road/Marathon Terrace.
Approval has already been given by Douglas Borough Council for use of the land.
The huts are expected to measure 6' by 8' in size, and will have a small decked area at the front for deckchairs, which will be wheelchair accessible.