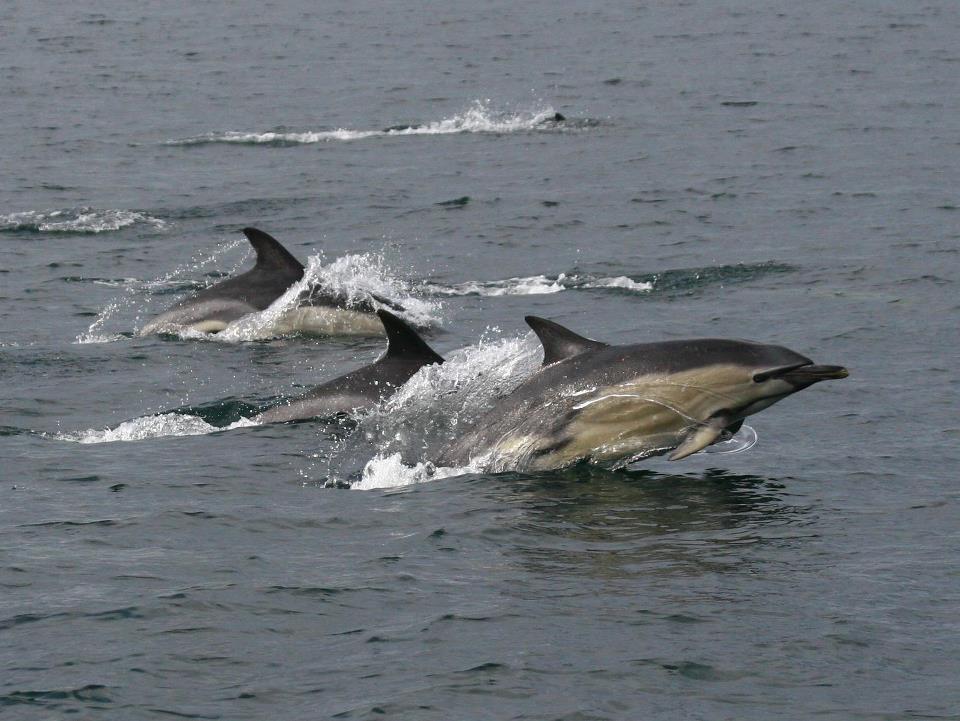 A BBC wildlife presenter will be on hand this evening to help the public spot marine life at The Sound.
Marine expert Paul Ross, who has appeared on programmes such as Coast and Britain's Secret Seas, is joining forces with the Manx Wildlife Trust for the "Dinner with a dolphin" event.
It's part of the National Whale and Dolphin Watch week and representatives from the Cheshire Wildlife Trust and Sea Watch Foundation will also be on hand.
The public will be given help and guidance on spotting whales, dolphins and basking sharks with binoculars and telescopes provided.
Marine Officer Eleanor Stone said this week's sightings mean there could be a lot to see:
(PLAY AUDIO ABOVE)
The event is free to attend and will take place between 6pm and 9pm.