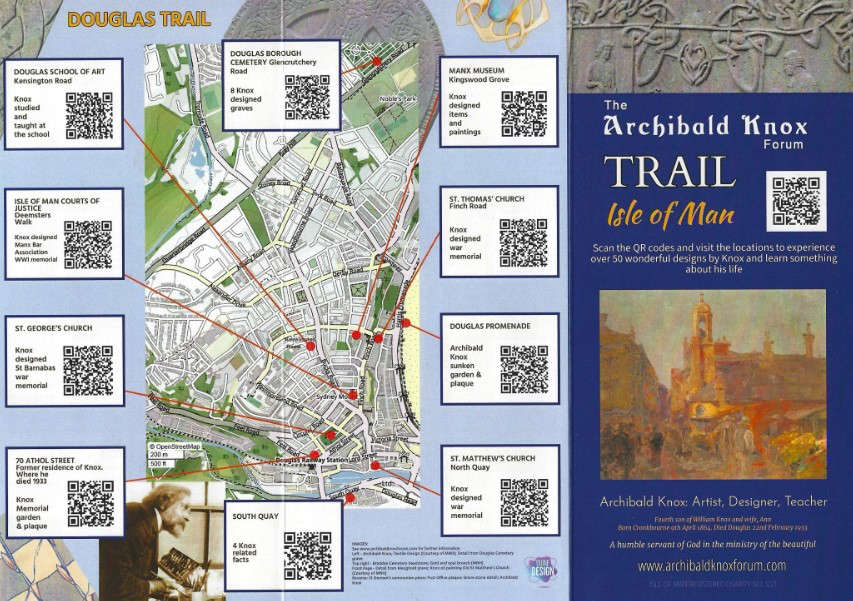 A new trail has been launched on the Island to discover places related to Archibald Knox. 
The places of interest can be found using maps online, with 27 spots listed, including Braddan New cemetery.
Residents and visitors can get free Knox Trail leaflets at visitors' centres, libraries, and certain hotels and pubs.
You can find more information and the online maps here.