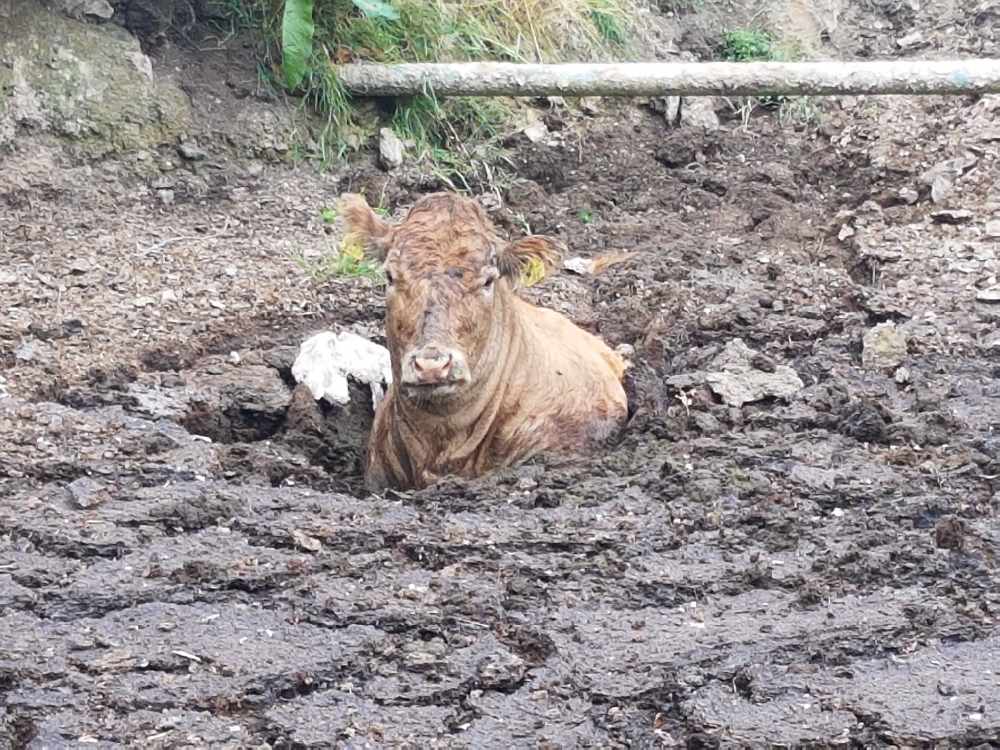 Douglas fire crews were called into action earlier - when a cow fell into a slurry pit.
The young heifer slipped and ended up in the smelly pit at a farm in Mount Rule.
The emergency services managed to get a rope and halters around the animal, and towed it free using a tractor.
The heifer was unhurt after its ordeal.