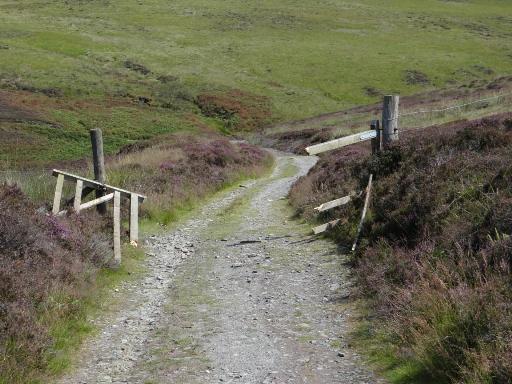 Fencing and gates on the upland track have been damaged
Police think the driver of a 4X4 vehicle may be responsible for smashing through gates and fencing on one of the Island's upland tracks.
The path runs through the Glion Gill plantation, between the Beinney Phott Road and the top of Mill Road in Greeba.
Vehicles aren't permitted to use it but tyre tracks have been found in the areas where damage has been caused.
Police think it happened over the last fortnight.
The land is owned by the Department of Environment, Food and Agriculture and the money for repairs will come from the public purse.
Anyone with information is asked to call Peel Station on 842208.