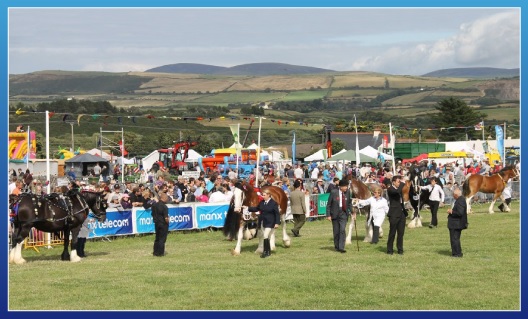 The Royal Manx Agricultural Show is planning to go ahead later this year.
The Royal Manx Agricultural Society (RMAS) has announced it intends to hold the occasion on Friday, August 13, and Saturday, August 14, at its usual venue at Knockaloe in Patrick.
However, there will be some changes to the 2021 schedule due to the ongoing restrictions around the pandemic, including that judges will be local experts rather than invited from the UK.
The show is considered one of the major Island community events each year and celebrates local farming and countryside pursuits whilst also putting on family entertainment for visitors to enjoy.
It also gives local farmers and livestock holders the opportunity to exhibit their animals.
RMAS Show Secretary Carol Kennaugh says: "The Society's Council were unanimous in their decision to invite local-only judges, primarily as a duty of care to our own members, all exhibitors and the general public.
"Whilst Council appreciates using local judges may affect affiliations, attendee well-being and safety was paramount in this decision and it was the wisest thing to do."
Prospective entrants for the show classes can find more information at www.royalmanx.com.