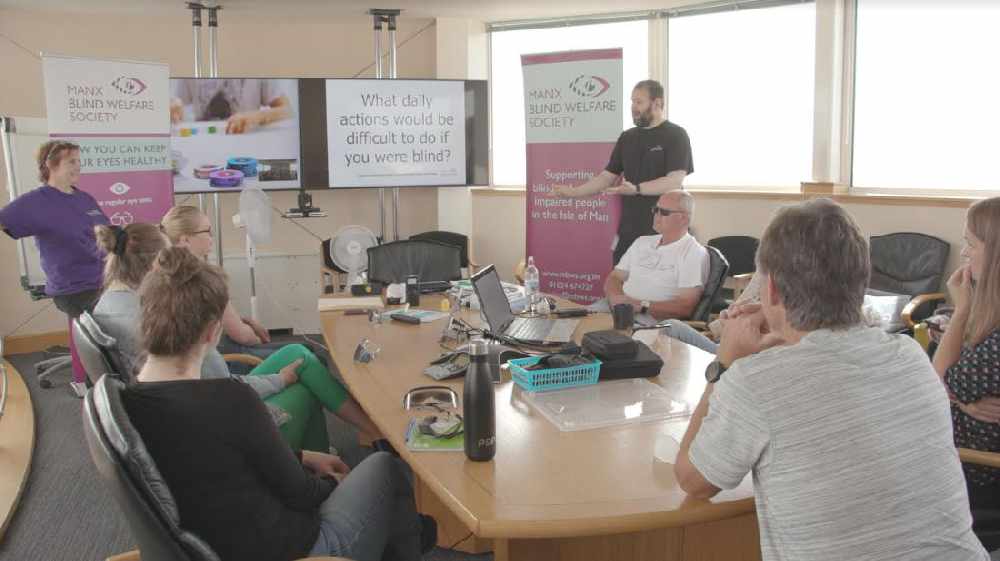 Workplaces across the Island are making small changes to become more accessible for those with sight problems.
It's as the Manx Blind Welfare continues its Vision Awareness week - reminding local employers even small considerations can make a big difference.
The charity is highlighting ways in which the Isle of Man can become more accessible, with a different focus each day on how simple changes can be made to help those visually impaired.
It recently delivered an interactive and bespoke training session on sight loss to the Stars Group in Douglas.
The charity says it wants local businesses to make their facilities inclusive to all, with simple considerations such as screen-reading software, large print documents, and bright lights.