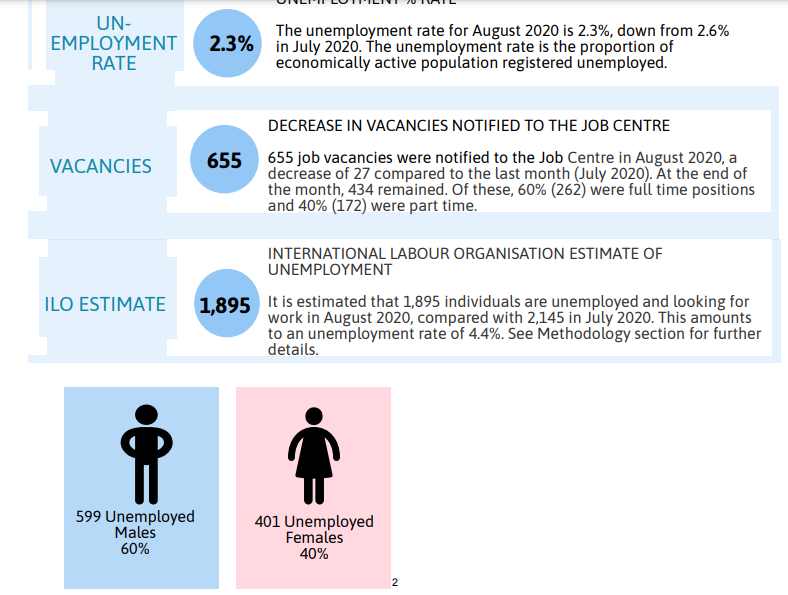 Unemployment and the number of job vacancies on Island has fallen.
That's according to the latest statistics released by the Cabinet Office.
August's report shows 1,000 people were out of work at the end of last month, compared to 1,100 in July.
However, the number of vacancies registered at the Job Centre dropped to 655 last month, a fall of 27 in comparison to July.
Of those unemployed, 60 per cent were men and 40 per cent women.