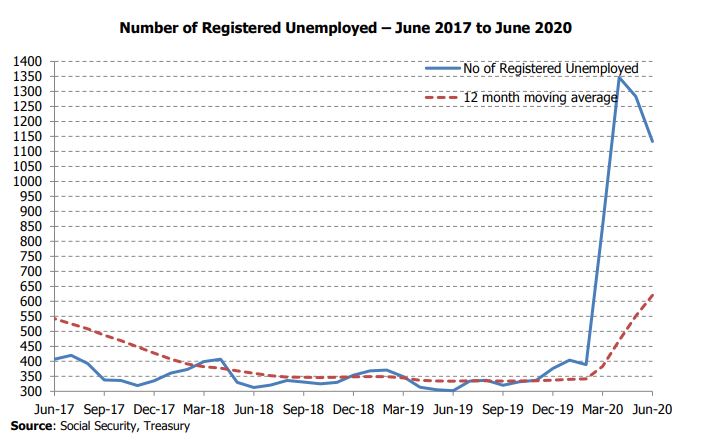 Unemployment levels dropped last month, according to the latest government report into the matter.
It decreased by 150 people during last month compared to May this year, but is still a rise of 831 individuals compared with June 2019.
As a result, the unemployment rate last month stood at 2.6 per cent, a drop of 0.4 per cent.
Of those out of work, 58 per cent were men and 42 per cent women.