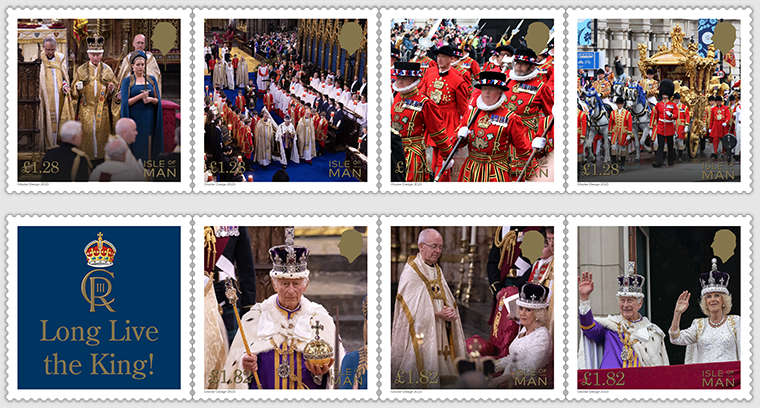 Issued on the 75th Birthday of HM King Charles III Lord of Mann Isle of Man Post Office has recognised the Coronation with a set of seven stamps, featuring images of their Majesties at key points during the ceremony.
The Coronation of HM King Charles III, Lord of Mann took place on 6th May 2023, at Westminster Abbey in front of 2,200 attendees and an estimated worldwide television audience of 400 million.
The service was conducted by the Archbishop of Canterbury, in keeping with previous coronations over the last 900 years.
Four of the seven stamps are valued at £1.28 with the remaining stamps valued at £1.82