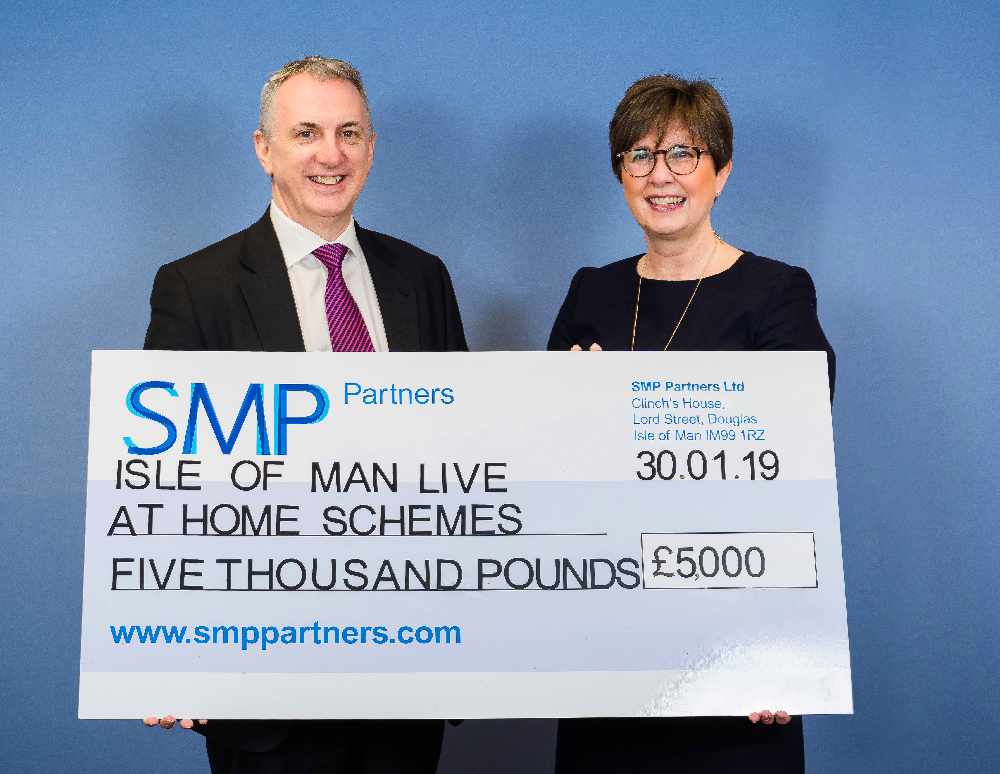 SMP Partners has given a financial boost to an Island charity.
The firm has raised £5,000 for its 2018 charity of the year, Isle of Man Live at Home, which aims to end loneliness within the Islands older population.
Charity chief executive, Jackie Bridson, says to receive the support of SMP is 'truly humbling' and donations such as these make a huge difference for its work.
Meanwhile, SMP Managing Director, Mark Denton, says as a company proud to support Island communities it believes in the importance of assisting local causes.