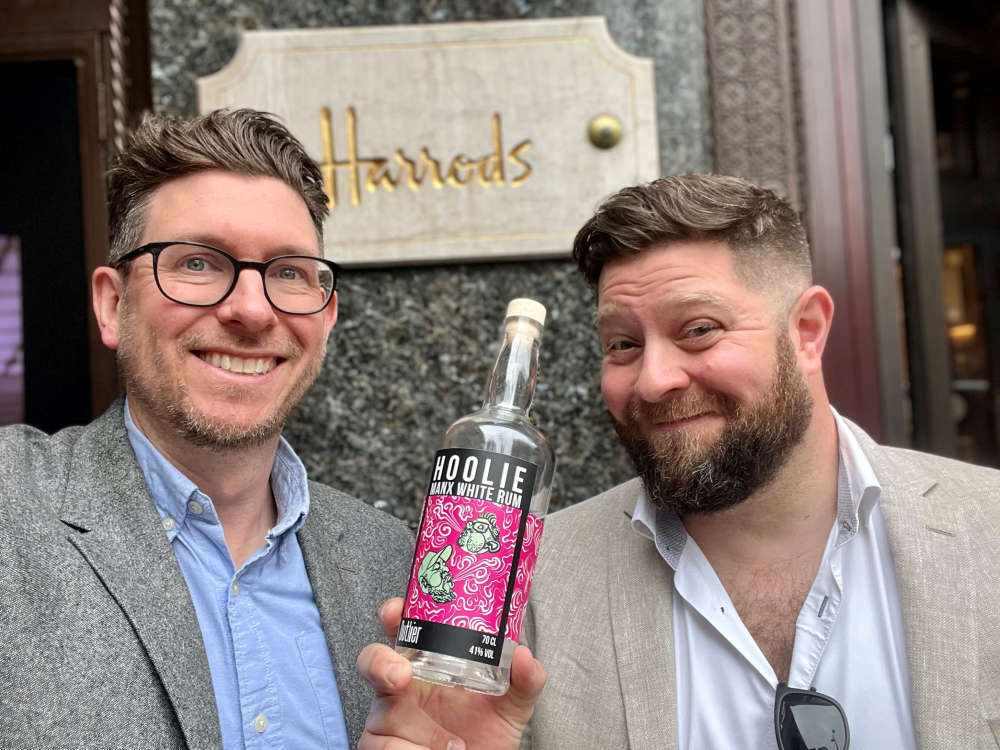 A rum distilled on Island has made it all the way to the UK's capital - and is now being sold in Harrods.
Local distillery Outlier has confirmed its white Rum 'Hoolie' will now be displayed alongside some of the world's most prestigious spirit brands.
Created by former journalist Rick Dacey and winemaker Ian Warborn-Jones, the rum is also being served at award-winning cocktail bar Trailer Happiness on London's Portobello Road.
The duo set up the Outlier Distilling Company after transforming an old milking barn – in the middle of a working farm – into a distillery and do everything by hand, from firing up the furnace to labelling bottles.
You can find out more here.