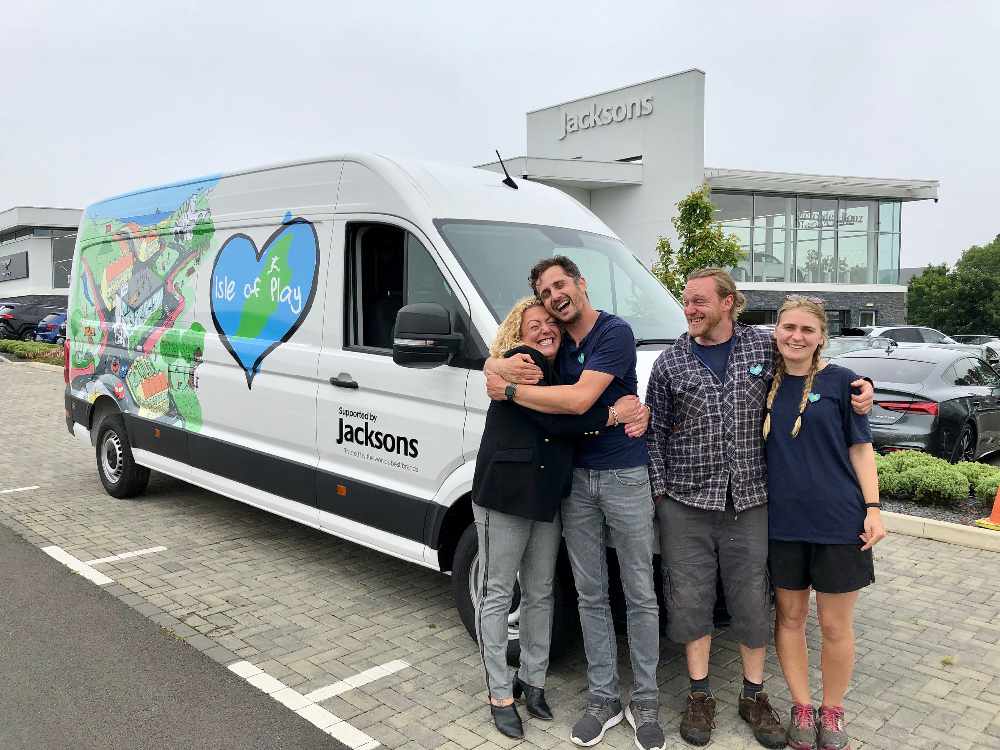 An Island organisation providing active play opportunities for Manx children is receiving support from a local firm.
Isle of Play is set to benefit from a new sponsorship from Jacksons and Motor Mall, who have provided the charity with a new, fully sponsored VW van to help it carry out its activities across the Island.
Isle of Play promotes, provides and advocates for opportunities for all children on the Island to fulfil their 'Right to Play' and offers numerous initiatives throughout the year to help Isle of Man youngsters enjoy being active including 'Playing Out', 'Forest Schools' and their new 'Adventure Playground'.
Chris Gregory, from the charity, says: "Our current van is on its last legs which was a major concern for us and the play schemes we run.
"I cannot express how much this amazing new van means to us, and the thousands of children, and parents, who will benefit.
"Children haven't been able to mix with their friends properly for months now and the psychological effect is taking its toll on many of the island's youngsters.
"We are now focused on reversing that as quickly as possible and instilling a joyful and playful spirit that we hope children will carry through their whole life."
Meanwhile, Head of Jacksons, Darren Moore, adds they're 'hugely impressed' by the 'professionalism, passion and fun' Isle of Play shows - also saying they look forward to'many years' association and helping them to continue to deliver their essential work.'