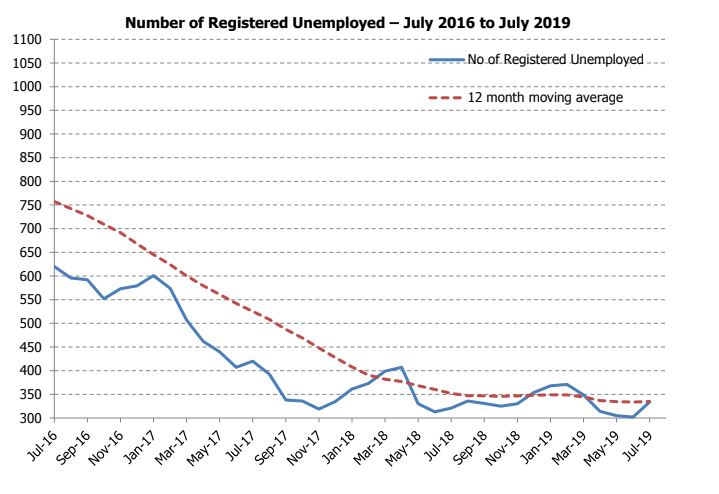 The unemployment rate on the Island rose by around 0.1 per cent last month, according to government figures.
334 people were looking for work at the end of June, a rise of 32 on the previous month.
The government says 231 men and 103 women were registered as unemployed over the course of the month.
Meanwhile, 835 vacancies were notified top the jobcentre - 384 full-time and 304 part-time.