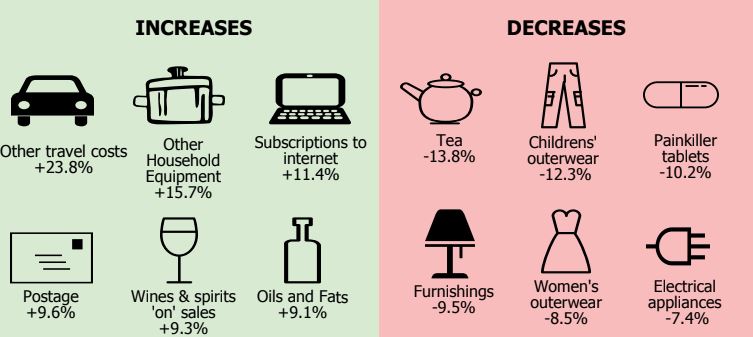 Inflation on the Island saw a sharp rise last month, with a jump of 0.6 per cent.
New government figures from the Economic Affairs Division shows the Manx Consumer Price Index leapt from 1.3 per cent to 1.9 per cent in April.
Transport costs rose by more than 23 per cent, while internet subscriptions went up by 11.4 per cent - there was also a 9.3 per cent hike in wine and spirits prices.
There was better news for tea drinkers, as the price of a cuppa dropped by 13.8 per cent.