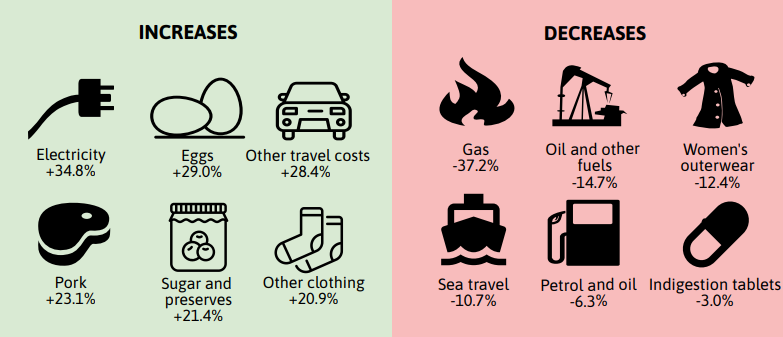 Inflation has remained the same for October as the previous month, standing at 5.7%.
The Consumer Prices Index says 'Restaurants and hotels' was the biggest contributor with an increase of 13.6%, followed by 'Alcoholic beverages and tobacco.'
The third biggest contributor to the rate of inflation was 'Food and non-alcoholic beverages.'
Whilst food inflation has gone down slightly compared to September, the overall inflation rate remains the same as this reduction is cancelled out by rises in other categories.
You can read the full inflation report here.