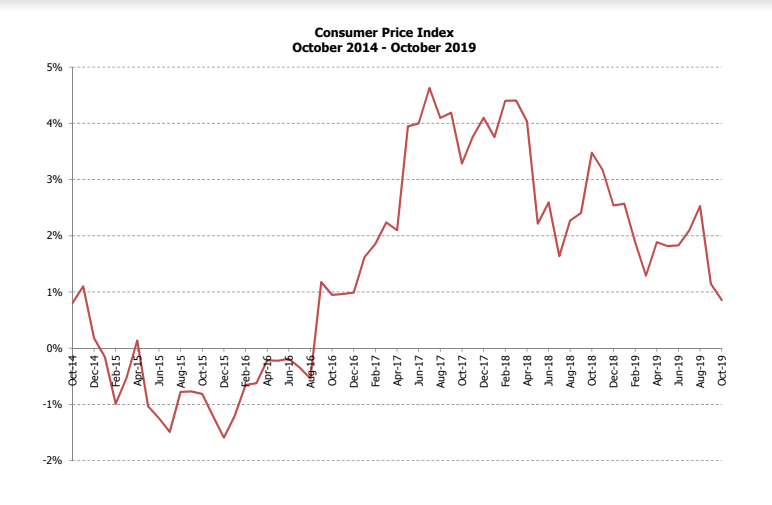 New figures from the government show inflation fell slightly last month.
According to the Cabinet Office's Economic Affairs division, the Consumer Prices Index fell from 1.1 per cent in September to just 0.9 per cent in October.
The rate is the lowest it's been since October 2016.
The government says falls in the prices of housing, water, electricity, and gas all contributed to the decline.