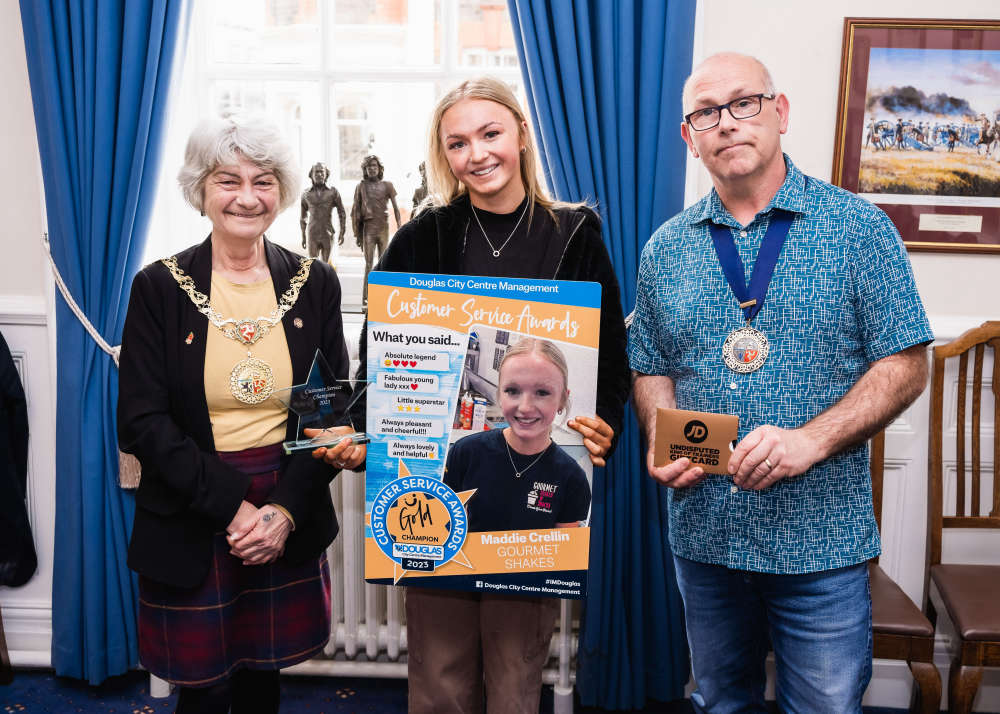 Maddie Crellin has been named the first ever Douglas City Customer Service Champion.
The 17 year-old who works for Gourmet Shakes, received the Customer Service Trophy and a £150 voucher to use in a city centre business of her choice.
Maddie is the youngest ever winner of the competition following a public vote for the nine shortlisted finalists.
Chris Elvin of Boots was the runner-up and M&S staff member Peter Boussougou was in third place.
The other finalists were:
• Anthony Crellin (Devereau's),
• Annie Turton (Superdrug),
• Rebecca Sabatino-Walsh (Millets),
• Debbie Kelly-Banks (Bon Fabrics),
• Megan Kelly (JD Sports),
• Andy Bridson (Next).