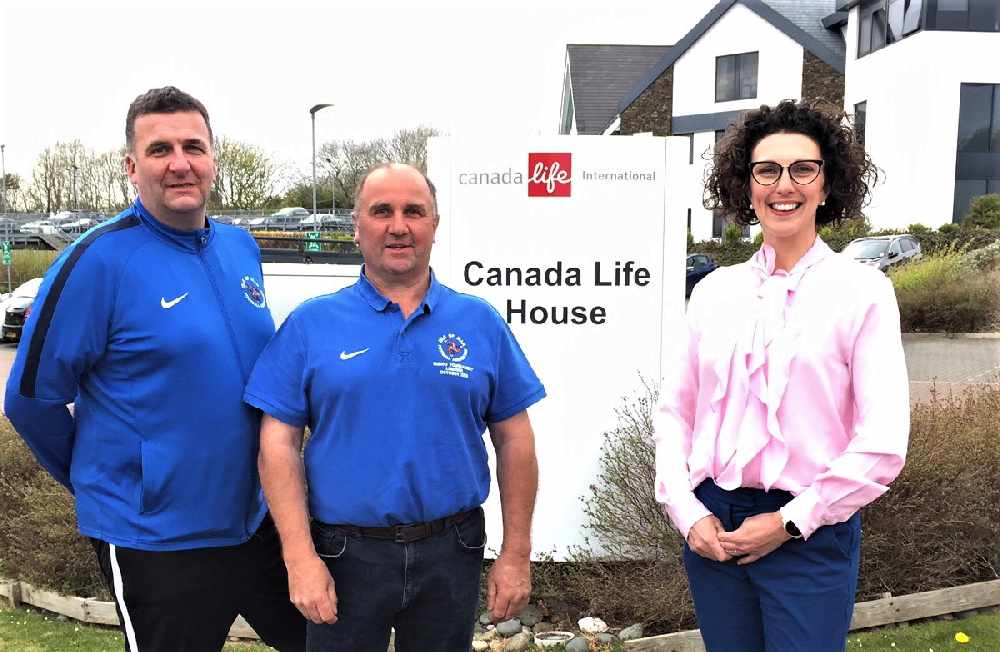 An Island-based firm has announced it's continuing its support for the Isle of Man's football leagues.
Canada Life International is expanding its sponsorhip of grassroots football on Manx shores by committing to a further three-year deal which includes the women's game.
The financial solutions provider, which employs over 200 people at its Business Park headquarters, has been a major sponsor of the men's game since 2007.
The agreement will run until 2024, and will cover the men's Premier League; women's Premier League; women's FA Cup; women's Floodlit Cup; women's Island team and Player of the Month awards.
Canada Life's Head of Talent and Organisation Development Vicki Hotchkiss, says: "We're delighted to have expanded the long-standing sponsorship agreement we have enjoyed with the IOMFA over the years, which is centred on our company commitment to bring diversity and inclusion into all that we do.
This view is shared with the IOMFA, which was keen to find a sponsor for the women's game with the expertise and desire to support their ambition to provide equality of opportunity for all."
Meanwhile, Tony Mepham, President of the Isle of Man FA, adds: "'We're delighted that Canada Life International has further committed to Manx football, 14 years after signing its first agreement with us.
One of our main goals over the coming years is to develop women and girl's football and having a primary sponsor – one which shares our commitment to providing equal opportunities for all – is a huge benefit."