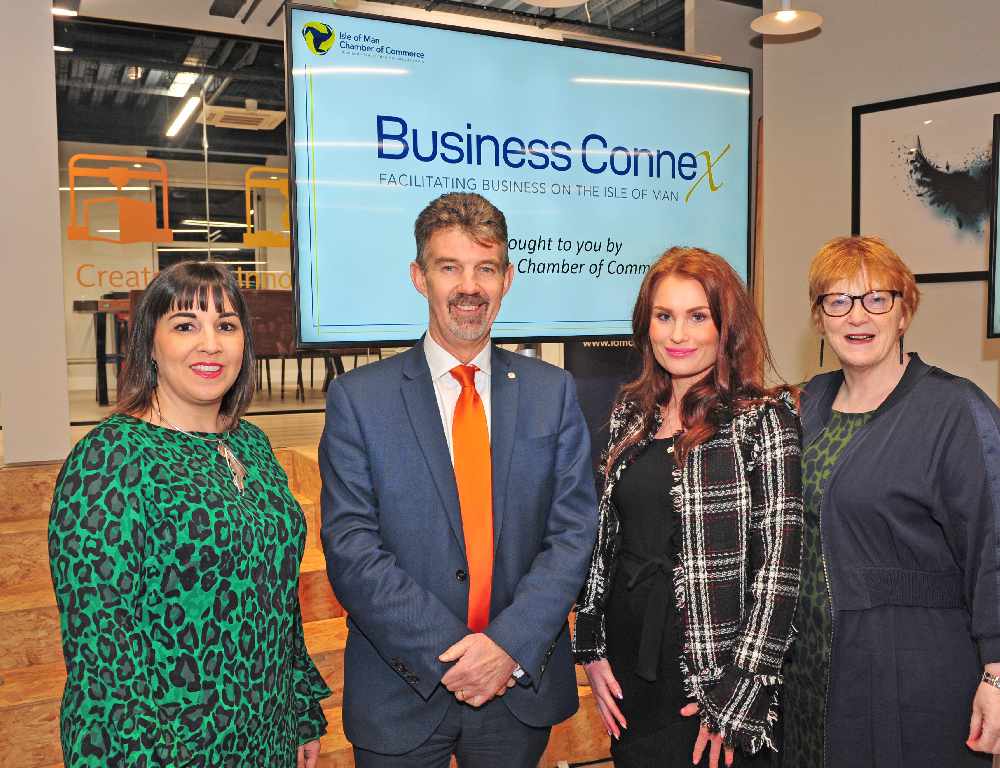 More than 100 guests from the business community were present at the official launch of the Business Connex scheme.
The initiative - which is a joint venture from the Department for Enteprise and IOM Chamber of Commerce - is designed to help businesses and entrepreneurs on Island along with those choosing to relocate to Manx shores.
Enterprise Minister, Laurence Skelly welcomed the appointment of Jessica Kitchin as manager to the project, saying supporting this with the departments strategy to help business relocate here is 'essential' the Isle of Man's continued economic growth.
Meanwhile, Chamber of Commerce Chief Executive, Rebecca George, also gave updates on a new mentoring initiative in development called 'Knowledge Connex'.
The programme would help start-ups link up with established organisations to learn from their experience and expertise.