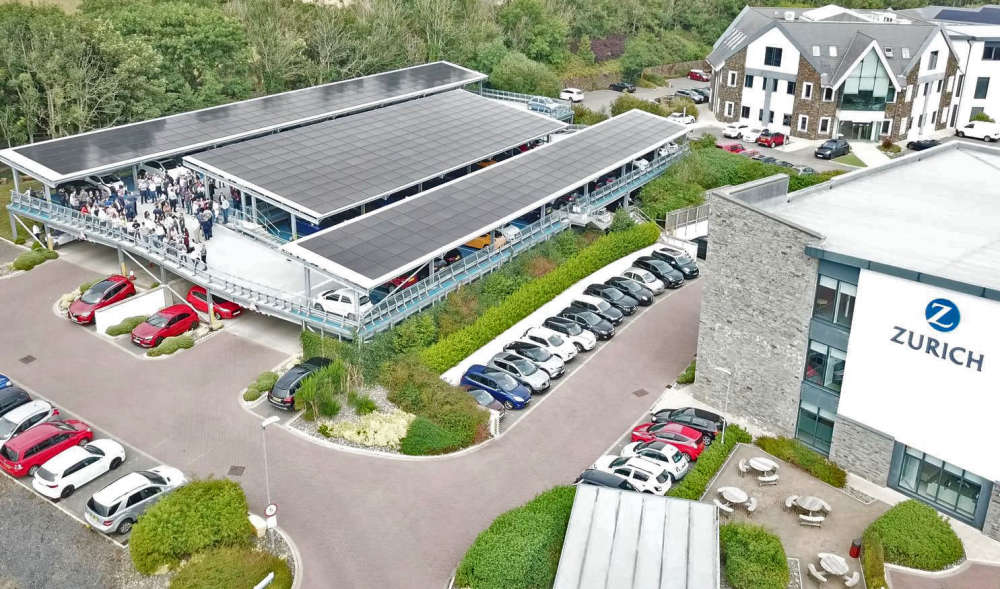 Almost 50% of electricity used at Zurich House in the last year was from solar energy.
The company says the solar panels, which were installed on a roof built above the staff car park, also allow employees to top up their electric vehicles for free.
The system is believed to be the biggest of its type on Island, and contributes to net-zero targets.
Bruce Pearson, CEO of Zurich International Life says generating 47% rom solar in the first year of operation is a great achievement, and they're already working on plans to increase the percentage of renewable energy they use.