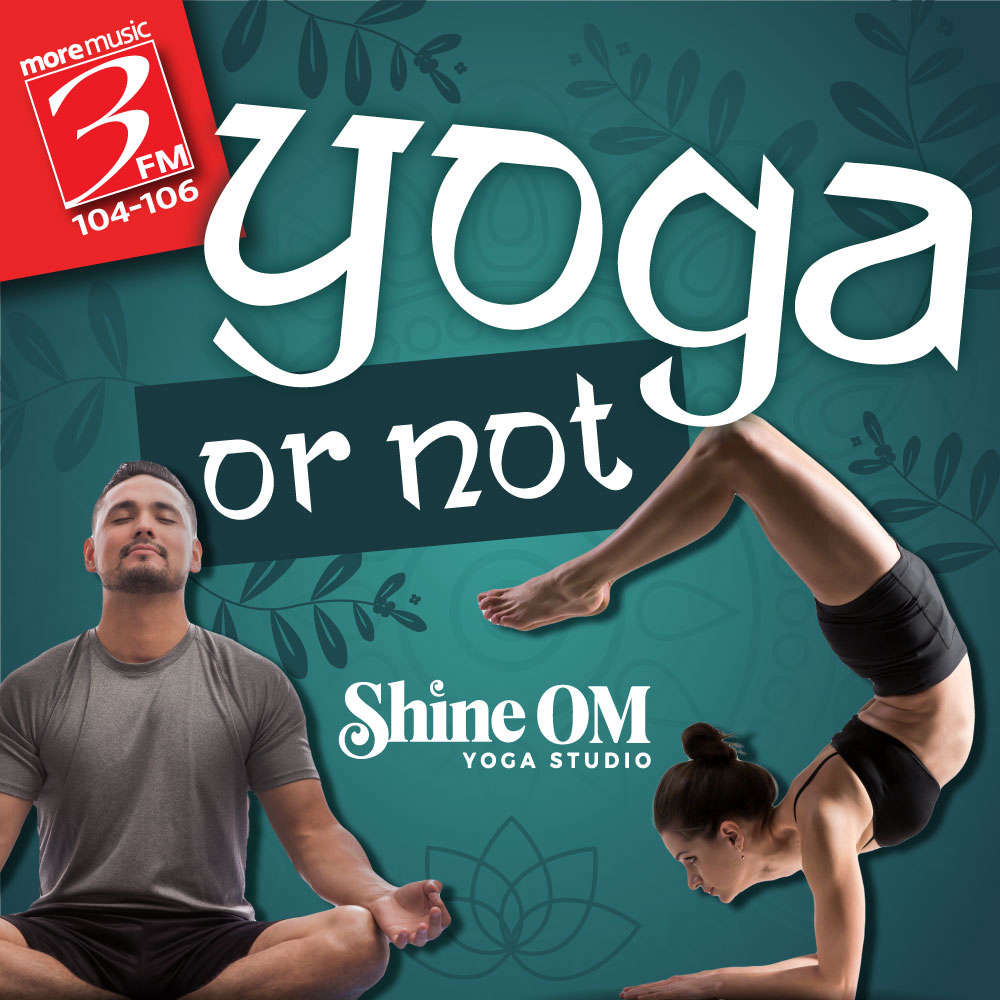 Yoga Or Not? That's the question Matt will be asking every morning this week on 3FM Breakfast as he teams up with Shine Om Yoga Studio and gives you the chance to WIN!
So you can get a feel Shine Om's vibe and community we're giving away a 'Newbie 7 Days Pass' every day, so you can sample classes, teachers and start to find your groove at the companies studios in Douglas, PLUS on Friday morning there's also a 1 Month Membership up for grabs!
Shine Om share, grow & thrive through the practice of Yoga, supporting you in your wellness needs & goals, whether that be in the studio, workplace or online from the comfort of your own home! Find out more by visiting their website HERE or by following them on Facebook HERE
Don't miss your chance to win with Shine Om Yoga Studio, all this week on the Island's Feel Good Radio Station, 3FM!