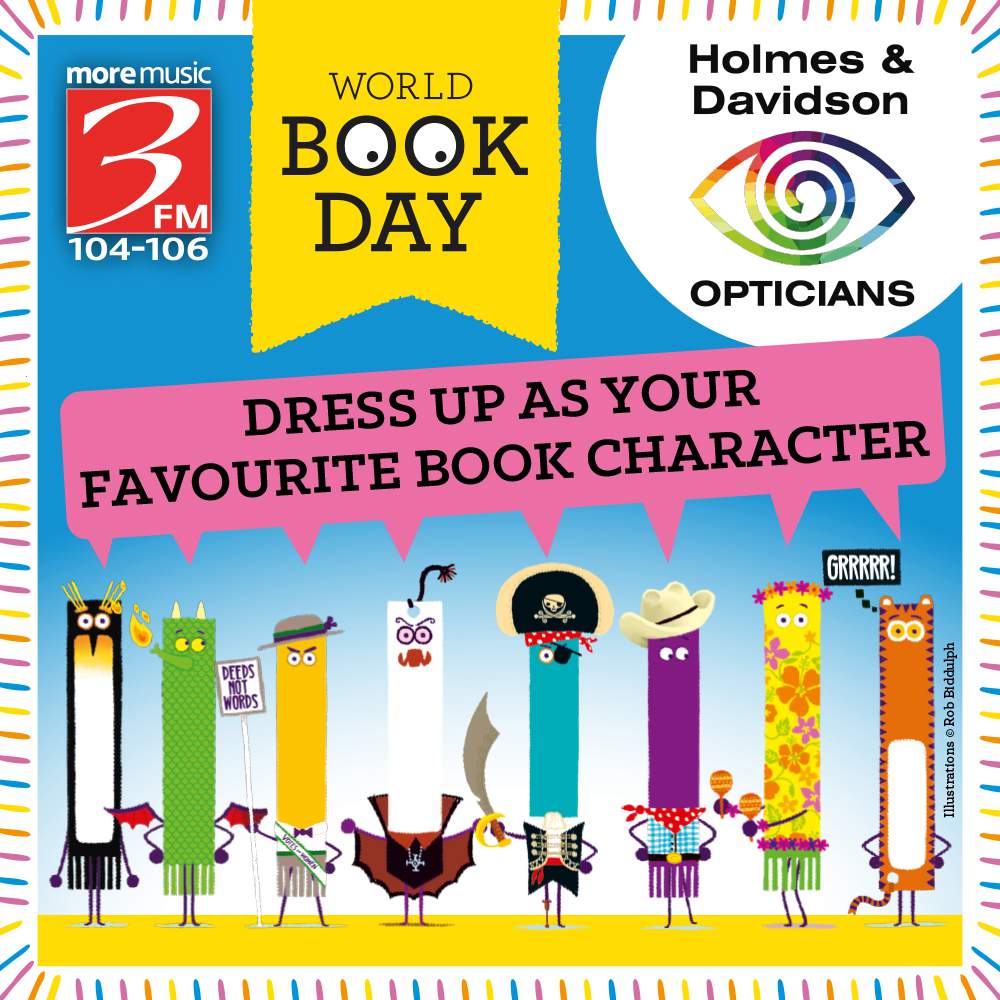 Thursday 4th March is World Book Day and 3FM with HoImes and Davidson Opticians want to see your little one dressed as their favourite book character . . . . the wackier the better!!!

Yes, we know school's out but why not get involved at home . . . get dressed up and post a picture to the 3FM Facebook page on the day, one lucky winner will receive a £50 book voucher!

So celebrate World Book Day with Holmes & Davidson's Opticians, 45 Strand Street, Douglas and the Island's favourite radio station, 3FM!