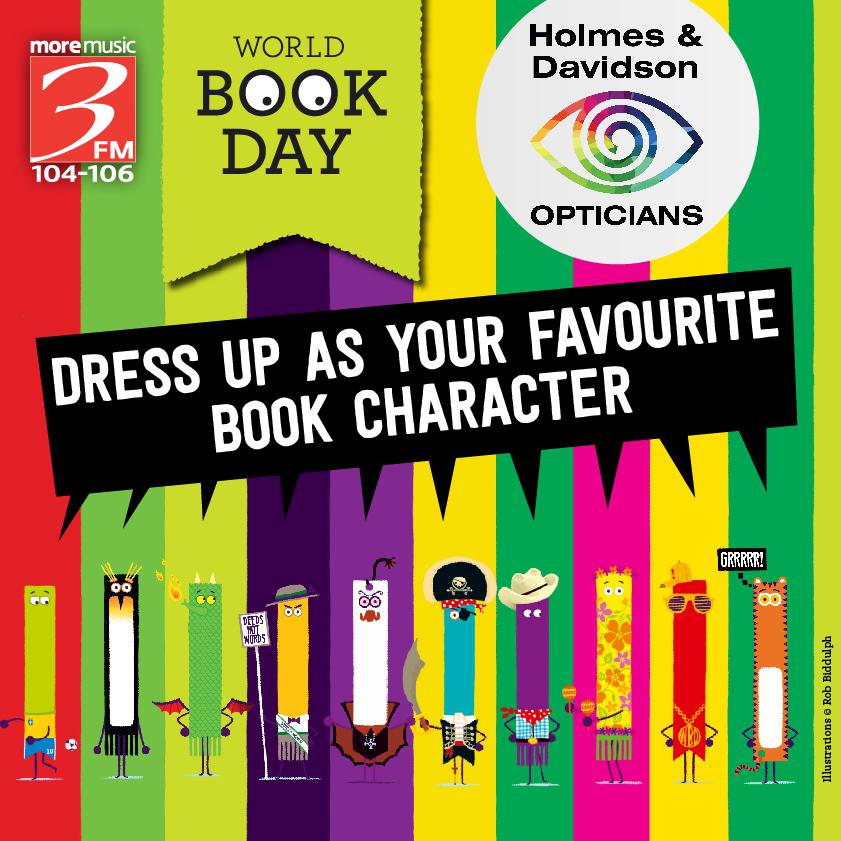 Thursday March 5th is World Book Day and 3FM with HoImes and Davidson Opticians want to see you dressed as your favourite book character . . . . the wackier the better!!!
Post a picture to the 3FM Facebook Page and you could be a winner!
TEACHERS! it's your turn to dress up too, your picture could win a great prize for your class...a visit to 3FM and the chance to record your very own radio show to take away!
Kids, you'll get the 3FM book mark for entering, and one lucky winner will receive a £50 book voucher!
So, celebrate World Book Day with Holmes & Davidson Opticians, 45 Strand Street, Douglas and the Island's favourite radio station, 3FM!