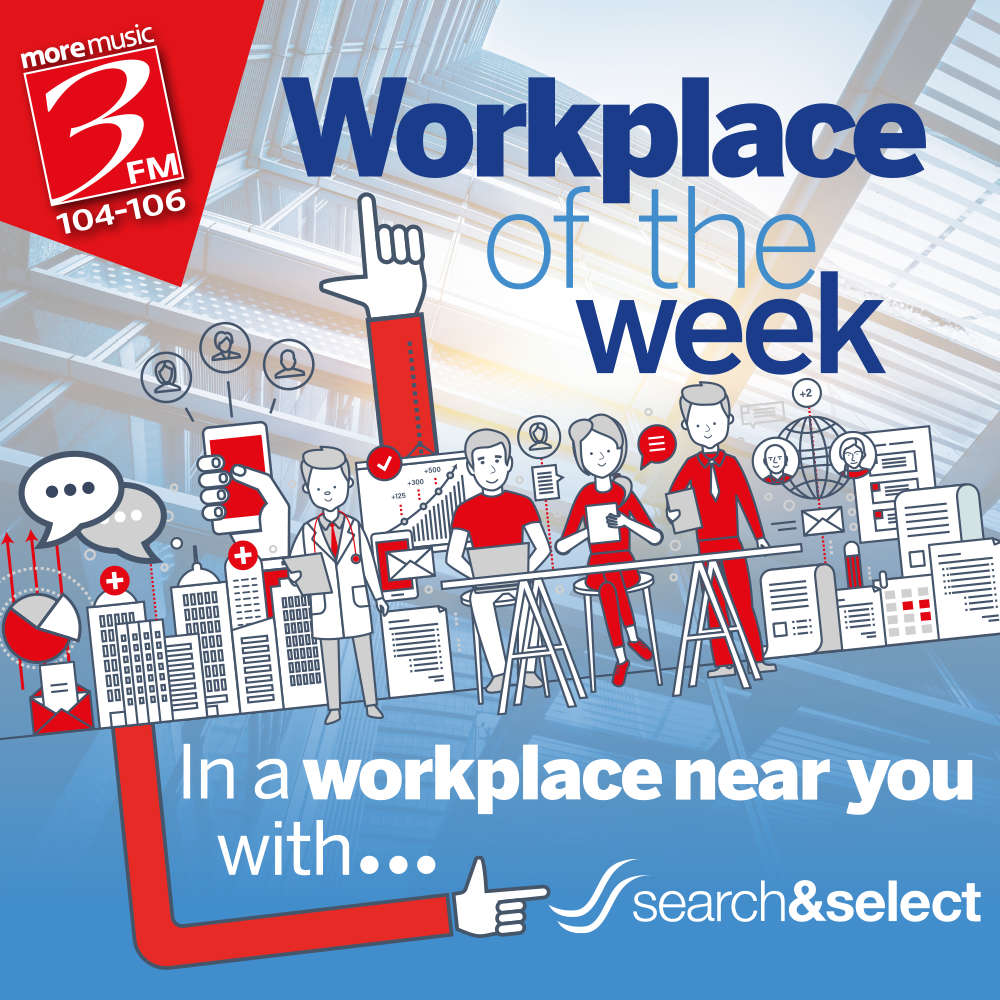 Who's the talker at your workplace? Who never says a word? Who's on time? Who's late? Who's up for anything, and, who does the actual work??? Tell us below and you could be our Workplace Of The Week!
We've teamed up with Search & Select to recognize workplaces across the Island, from offices to hair salons, building sites to shops . . . nominate your workplace now and you could be getting a special delivery of tasty treats from the team who make recruitment easy . . . Search & Select, view their vacancies or submit your CV now at www.searchandselect.com!
That's Workplace of The Week with Search & Select Recruitment and the Island's Feel Good Radio Station, 3FM!