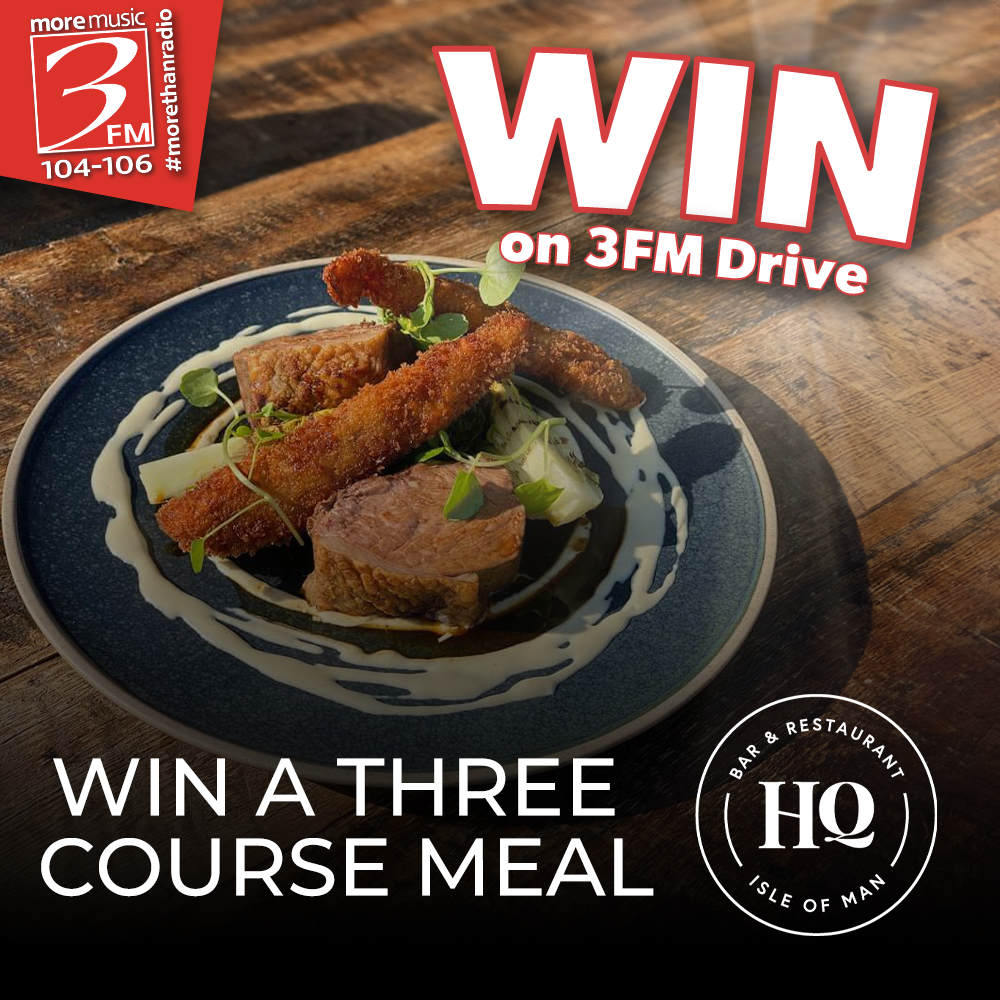 This week on 3FM Drive we're teaming up with HQ Bar & Restaurant and giving you the chance to WIN a delicious 3 course meal for two!
Centrally located, just off Douglas Promenade, HQ Bar & Restaurant offer a unique blend of modern luxury and historic heritage along with genuine hospitality from a dedicated service team! Get your taste buds excited and check out their menus, from exquisite a la carte, to casual Sunday lunch at https://hqbar.im/
Don't miss your chance to win with HQ Bar & Restaurant all this week on The Isle of Man's Feel Good Radio Station, 3FM!