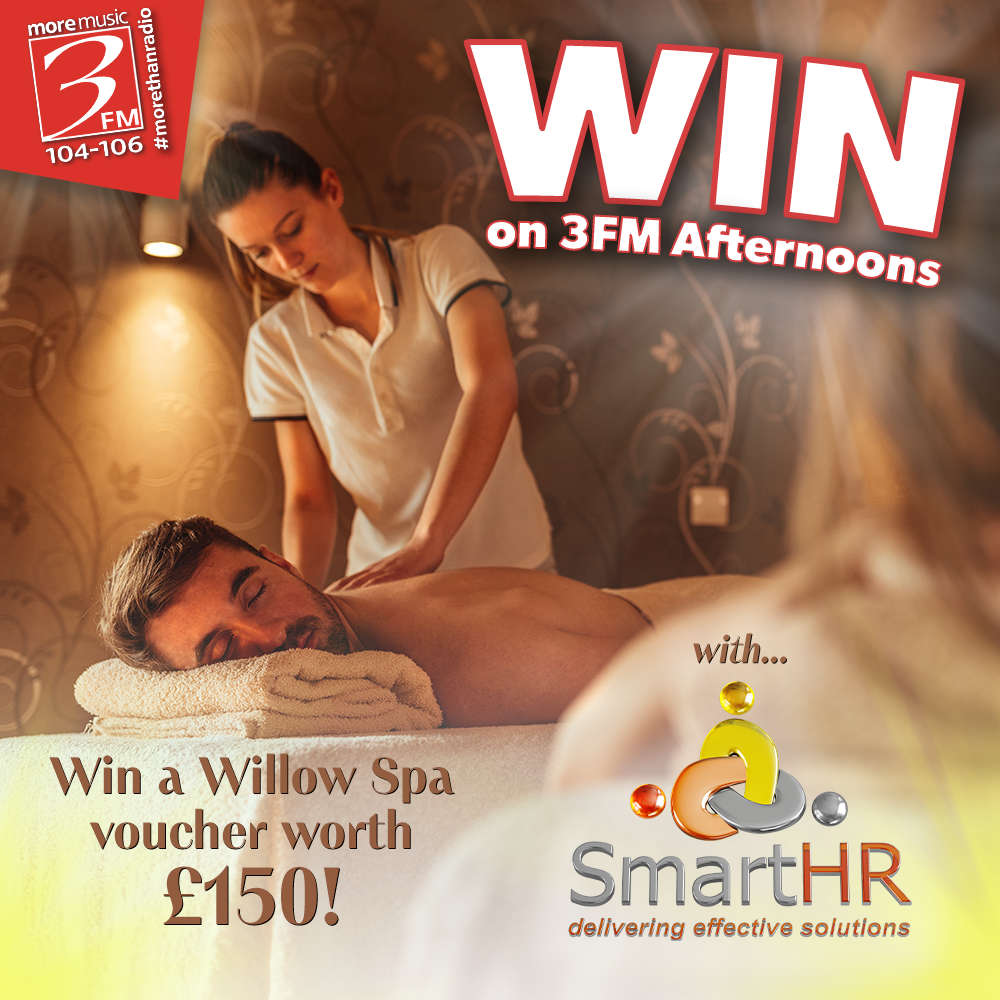 This week on 3FM Afternoons Tony is teaming up with Smart HR to give you the chance to win a £150.00 Voucher for The Willow Spa!
Smart HR is an award-winning, leading provider of multi-sector HR consultancy, outsourcing and development solutions. They want to help you unwind and recharge your batteries as we head toward the end of a no doubt busy year! Find out all about them by visiting their website HERE
Don't miss your chance to win all this week with Smart HR on The Isle of Man's Feel Good Radio Station, 3FM!