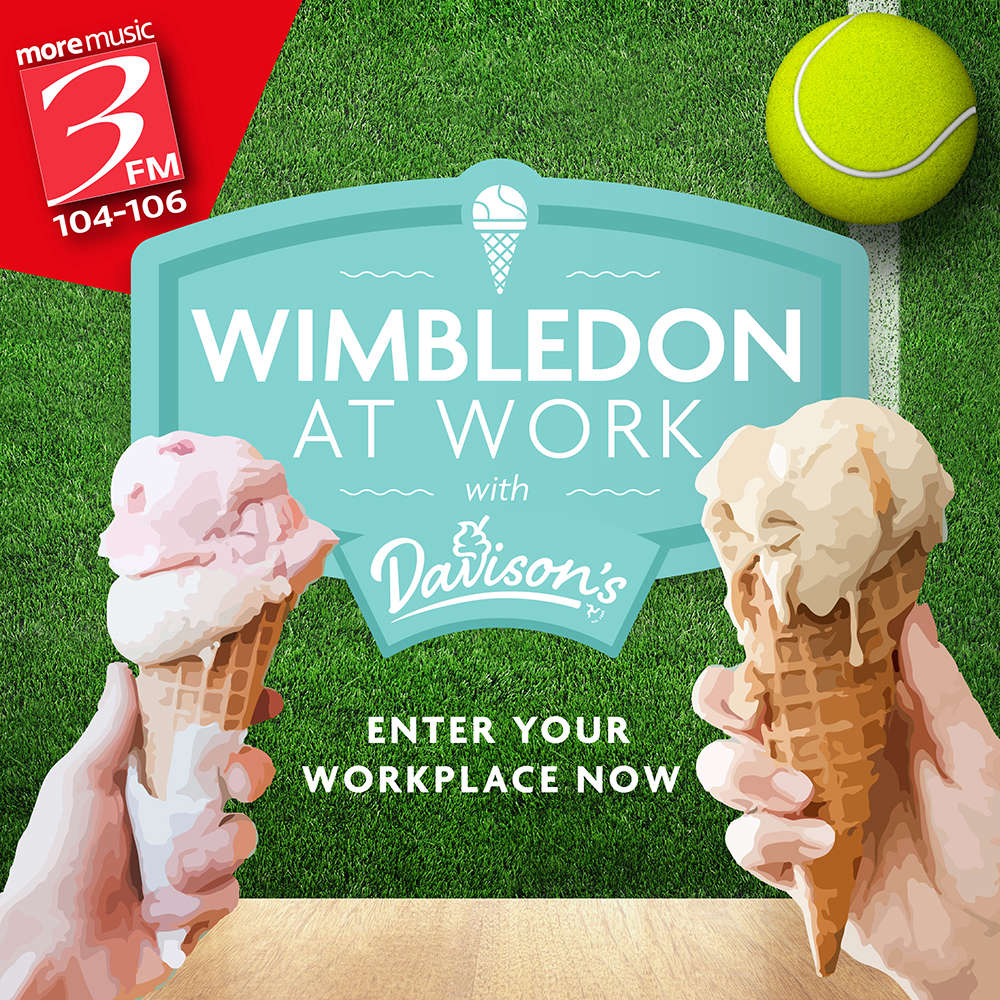 Wimbledon 2022 is here and as the tournament hots up, 3FM wants to keep you cool!
We've teamed up with Davison's to serve delicious locally made Ice Cream to you and your colleagues at work!
Nominate your workplace now!
To get your hit of Davison's Ice Cream visit their parlour on Peel Promenade, look out for their vans at events across the summer or pick up a tub in your local store today!
Celebrate Wimbledon at Work with Davison's and the Island's Feel Good radio station, 3FM