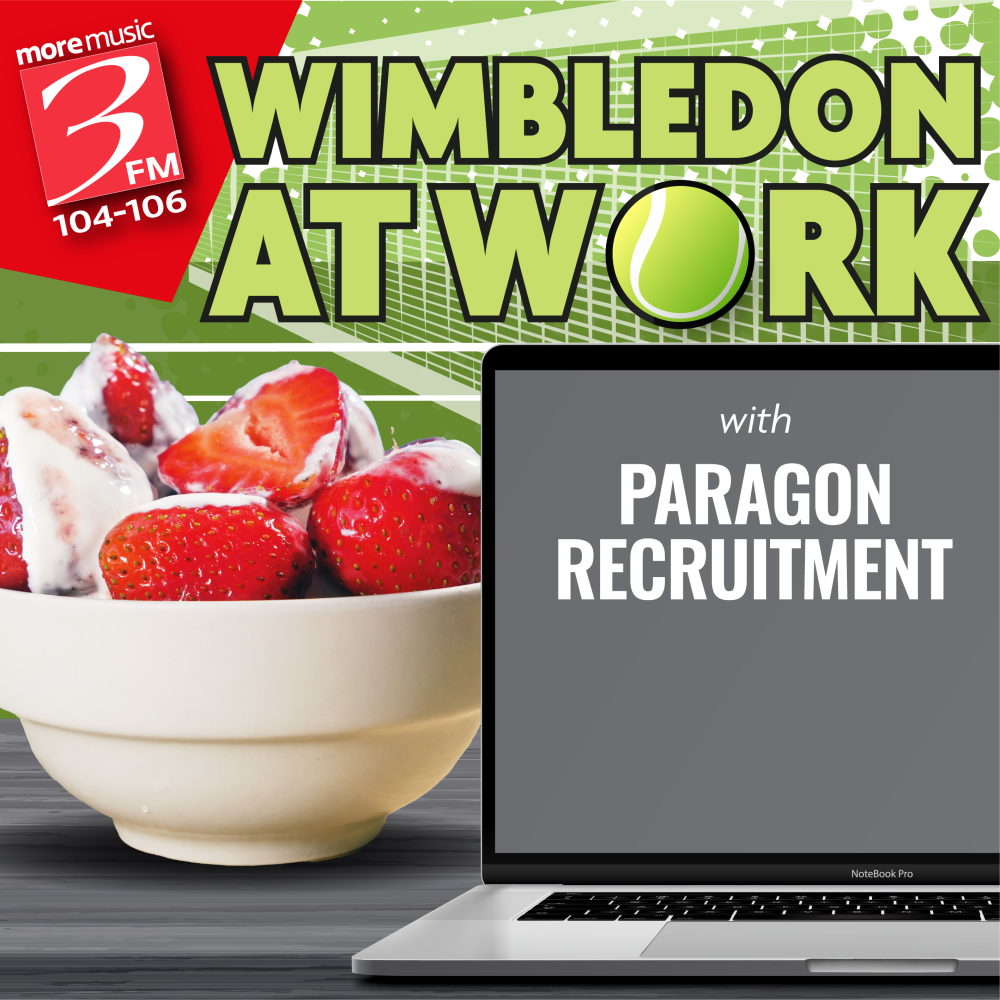 Wimbledon 2023 is here and 3FM wants to give you a taste of Centre Court at your workplace!
We've teamed up with with Paragon Recruitment to serve juicy Robinson's strawberries and fresh Isle of Man Creamery cream to you and your colleagues at work!
Fill in the form below and the 3FM Roadrunners could be paying you a visit!
'Ace' your next job search with Paragon Recruitment – game, set and match! Visit their website HERE
Celebrate Wimbledon at Work with Paragon Recruitment and the Isle of Man's Feel Good Radio Station, 3FM