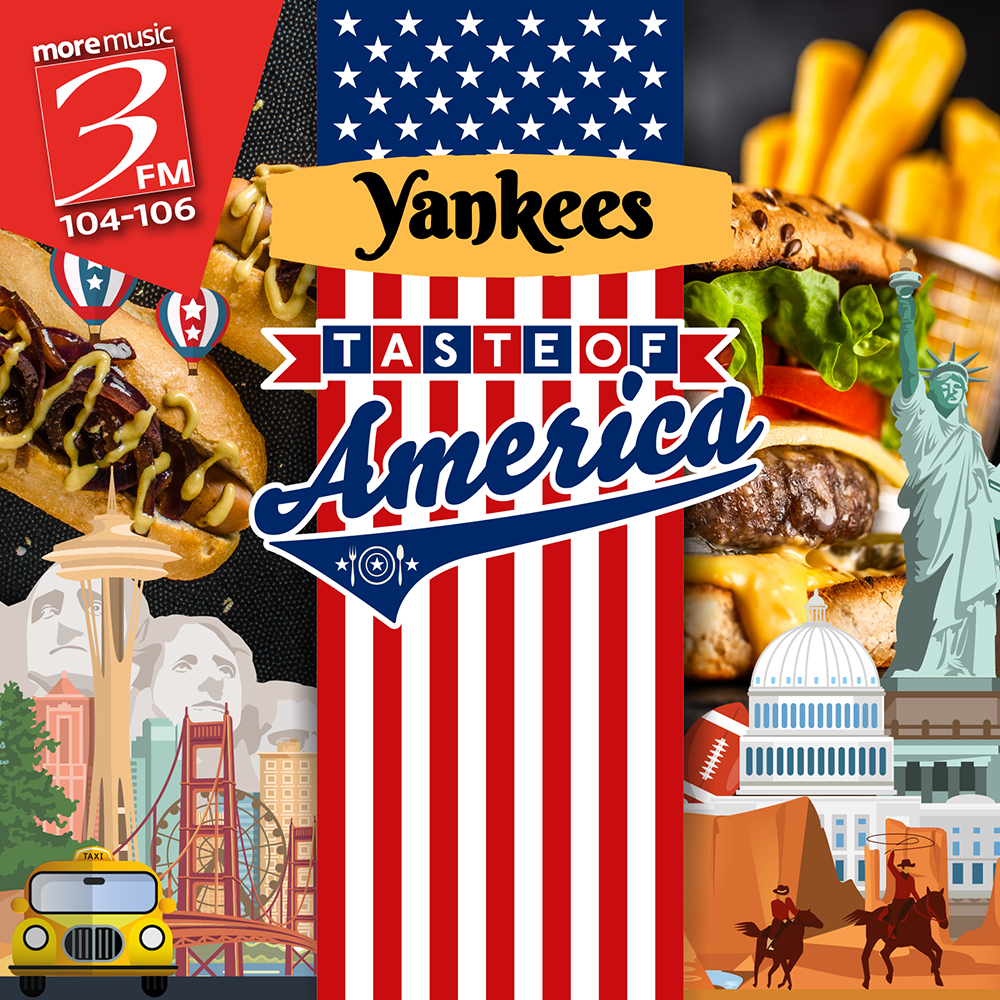 The White House, Route 66, The Bald Eagle and Statue Of Liberty... all American icons - and on 3FM Drive, we want to celebrate them with Taste of America!
Tune in every evening after 5pm for your chance to win a £50.00 voucher to enjoy a delicious meal at Yankees, the Island's American Restaurant at Ellan Vannin Hotel in Douglas!
From Burgers, Sandwiches and Dogs, to Wings, Steaks and All American Classics, visit their menu and find out more HERE
Taste of America, only on on 3FM Drive and the Island's feel good radio station, 3FM!