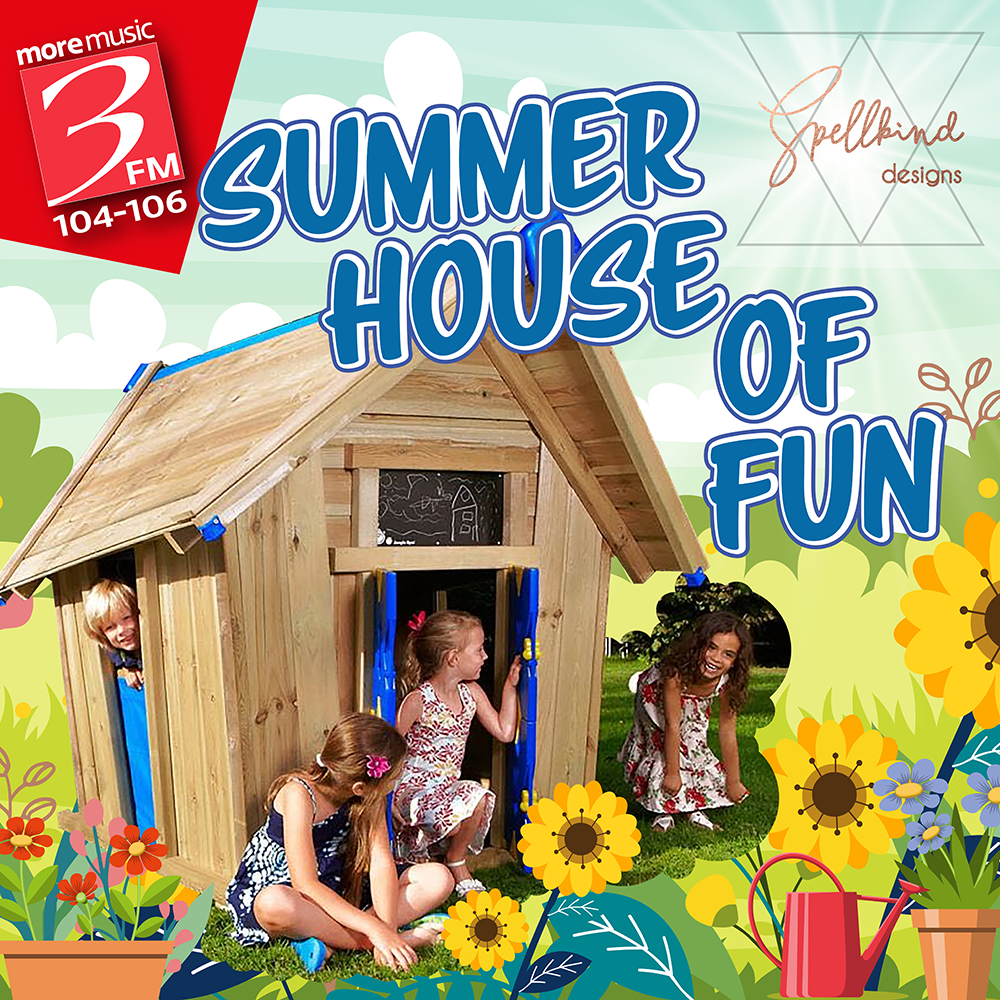 Summer's here and next week on 3FM, we're helping your little ones make the most of it! With the sun shining, we'll be casting some fun into one lucky winner's garden, to make it more magical!

Thanks to the Island's leading hot tub, swim spa and outdoor living supplier, Spellbind Designs at Riley's Garden Centre, we've an enchanting, Wooden Children's PlayHouse, worth £1,100 to give away!

Be listening to Matt, Jason & Tony all next week for your chances to win…

That's the Summer House of Fun, next week, only on the station conjuring the fun for your sun… 3FM!