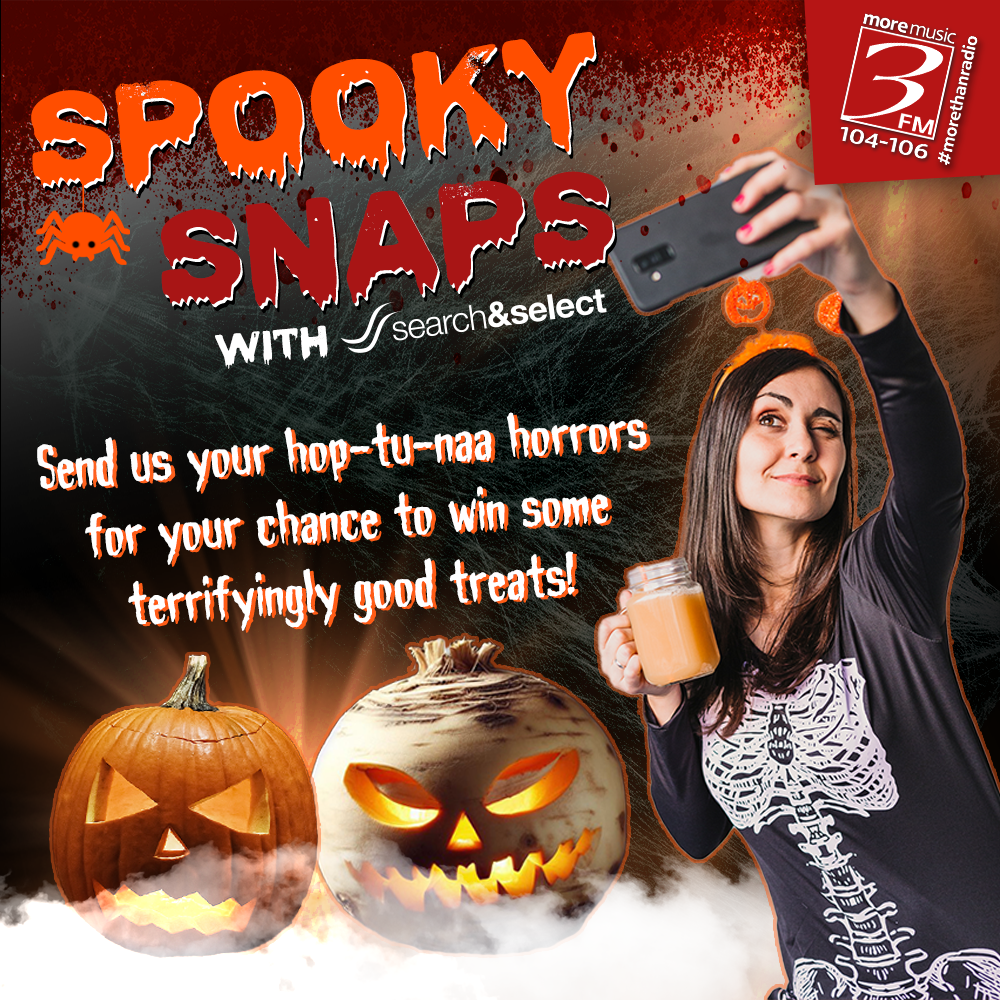 It's Hop-tu-Naa on Tuesday and here at 3FM we want to see your Spooky Snaps!
Share a picture of your terrifying turnip, petrifying pumpkin or creepy costume to the 3FM Facebook page before the clock strikes midnight on Wednesday and you could be winning a fearsome feast from Search & Select Recruitment . . . a beastly brick of ghoulish gelato from Gelatory!
If it's time for your current job to rest in peace, you won't be spooked by the recruitment process at Search & Select! 2023 sees them celebrate 25 years of connecting great people with great companies so start your new job search today at www.searchandselect.com and begin a new chapter of your career!
Share your Spooky Snap this Hop-tu-Naa and be a wicked winner with Search & Select Recruitment and The Isle of Man's Feel Good Radio Station, 3FM!