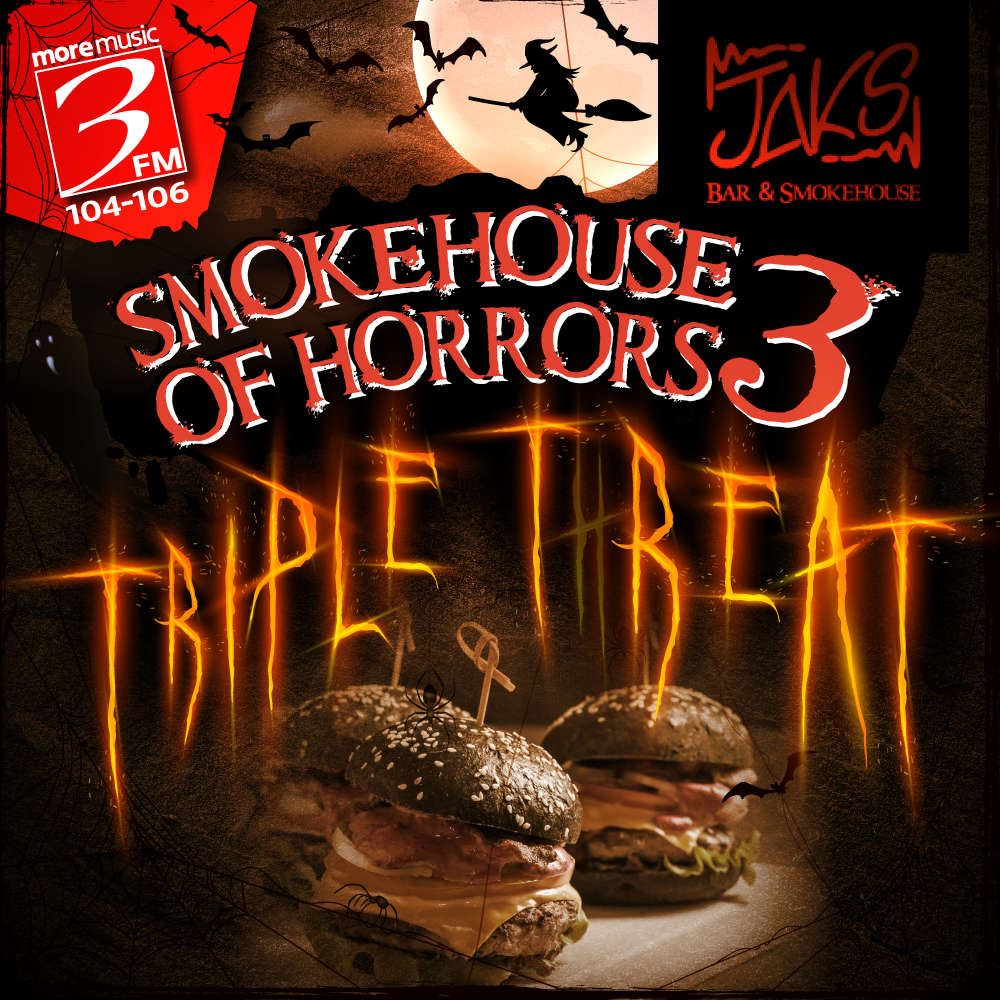 This October 3FM and Jaks are teaming up to open the doors to the Smokehouse Of Horrors! A Triple Treat awaits . . . but you should only enter . . . IF YOU DARE!!!
We're back at Jaks Bar & Smokehouse on Loch Promenade in Douglas this Hop tu Naa to serve 3 creepy courses at our terrifying table!
If you've got what it takes to finish freakishly fast, you'll win the Jaks Diamond Loyalty Card, meaning you can enjoy a meal for 2 in the Smokehouse every month for a year, so secure your scary seat now by filling in the form!
That's Smokehouse Of Horrors: Triple Treat . . . or should it be . . . Triple Threat?! Find out this October on the Island's Feel Good Radio Station, 3FM!
T&C's
You must be over the age of 18 to enter
You must be available from 6pm to 8pm on Monday 31st October 2022 to take part in the Smokehouse Of Horrors challenge at Jaks Bar & Smokehouse in Douglas
Usual 3FM Competition rules apply...you can see them HERE