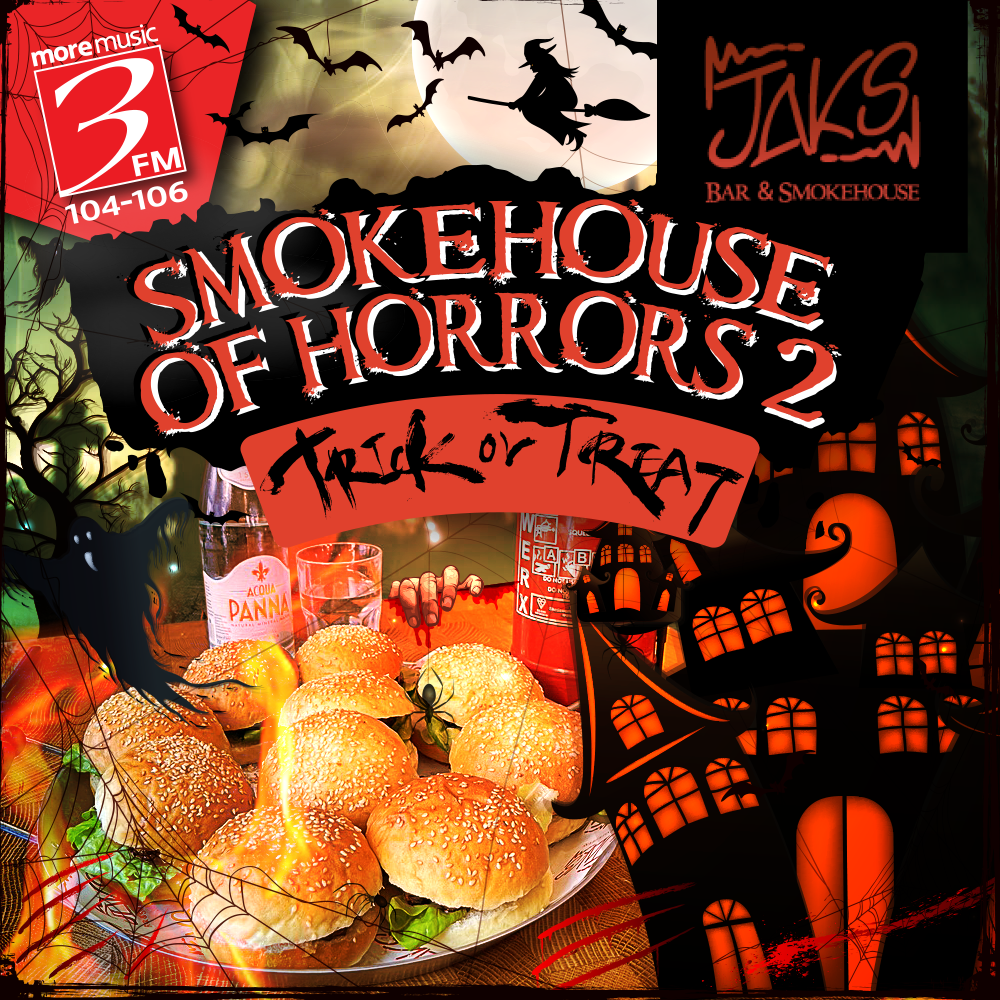 This October 3FM is teaming up with Jaks Bar & Smokehouse to open the doors to the Smokehouse Of Horrors 2!!

For those brave enough to enter . . . deliciousness awaits . . . but will it be a case of trick, or treat?!
On Thursday 28th October we're back at Jaks Bar & Smokehouse on Loch Promenade in Douglas, terrifying taste buds with a shocking sliders showdown!
If you've got an unhealthy appetite, and eat much quicker than you should, register to join us now by filling in the form below, smoke the competition and win the Jaks Diamond Loyalty Card, meaning you can enjoy a meal for 2 in the Smokehouse every month for a year!

That's Smokehouse of Horrors 2, Trick, or Treat . . . enter if you dare, leave, if you can!
T&C's
You must be over the age of 18 to enter
Usual 3FM Competition rules apply...you can see them HERE