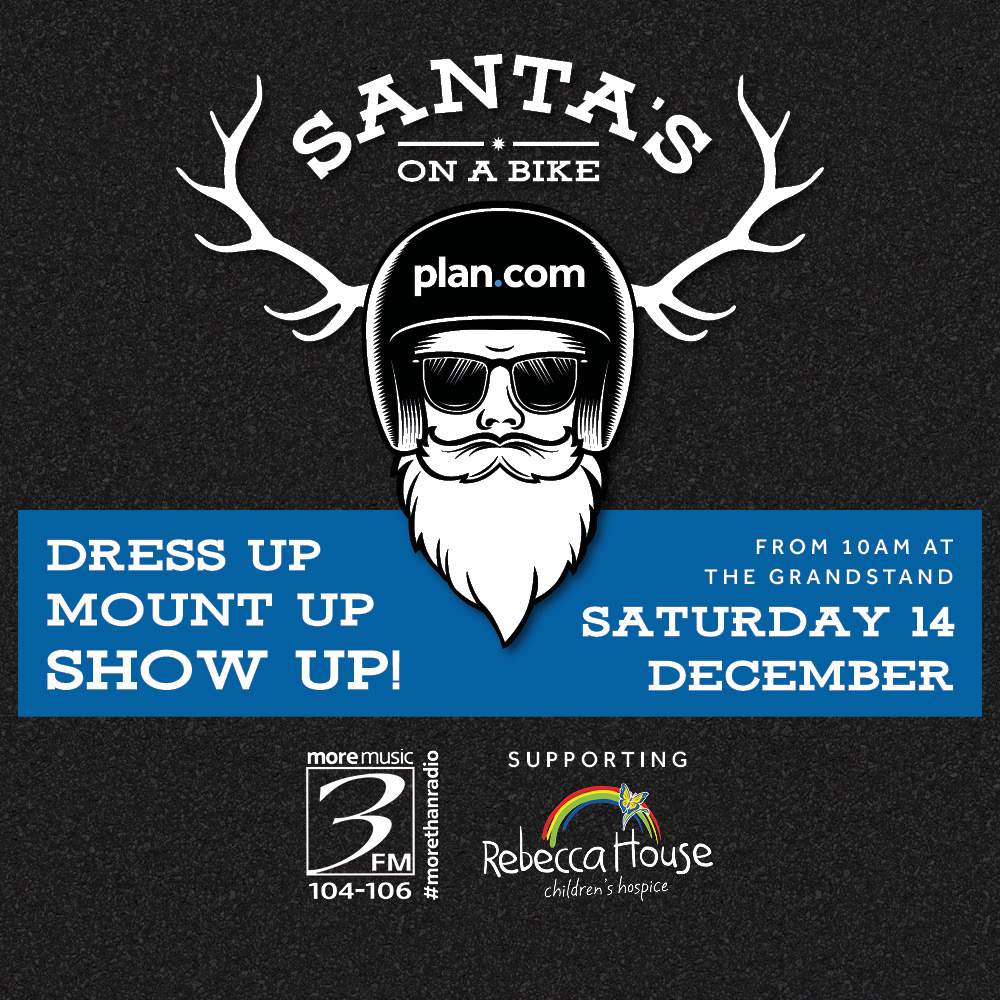 Calling all bikers!!!
On Saturday 14th December – Santa is getting on his motorbike and we want YOU to join him!
We are aiming for hundreds of bikers to take to the road on what promises to be the best festive Charity ride out of the season, raising as much money as possible for Rebecca House Children's Hospice!
Bikes, trikes, mopeds - WHATEVER you ride, everyone's welcome: Get into your Santa suit and decorate your bike for a ride around the island.
Fun for all the family starts from 10am at the TT grandstand and the ride sets off at 11.
Register HERE
Santa's on a bike.... December 14th: brought to you by Plan.com - and supported by More Music 3fm