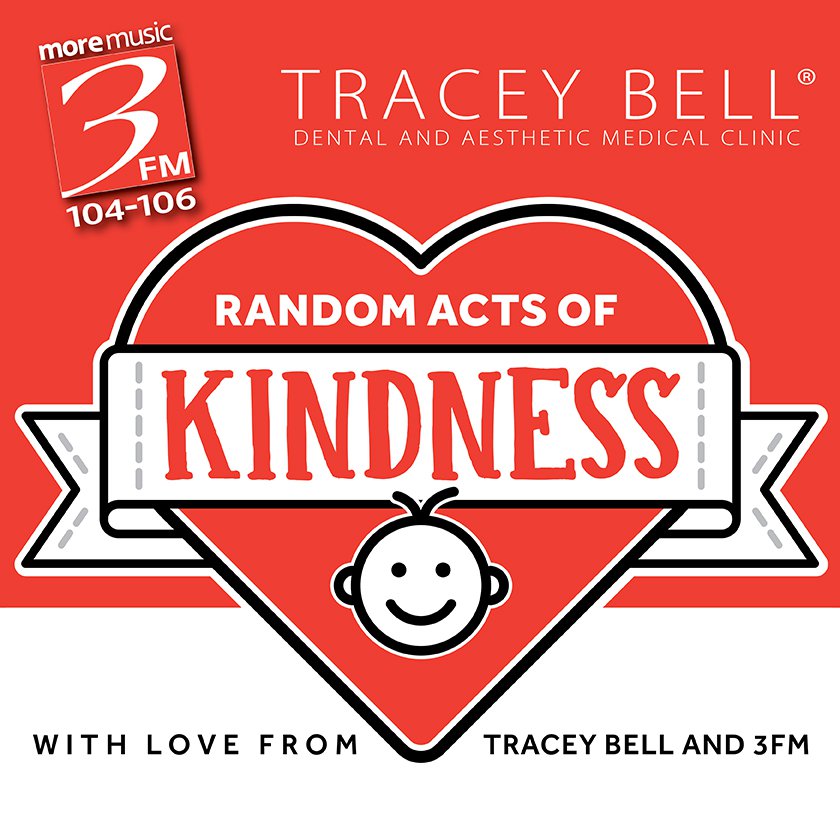 At 3FM we love making people smile, and this year we have teamed up Tracey Bell to bring BIG smiles to the people of the Isle of Man, with Random Acts of Kindness!

If you want to reward a family member, say thank you to a workmate, be kind to one of your friends, or make someone's life a bit easier we want to hear from you!

Nominate someone special to you for a visit from the 3FM Dream Team!
Tracey Bell and your feel good radio station 3FM…bringing kindness into our community!