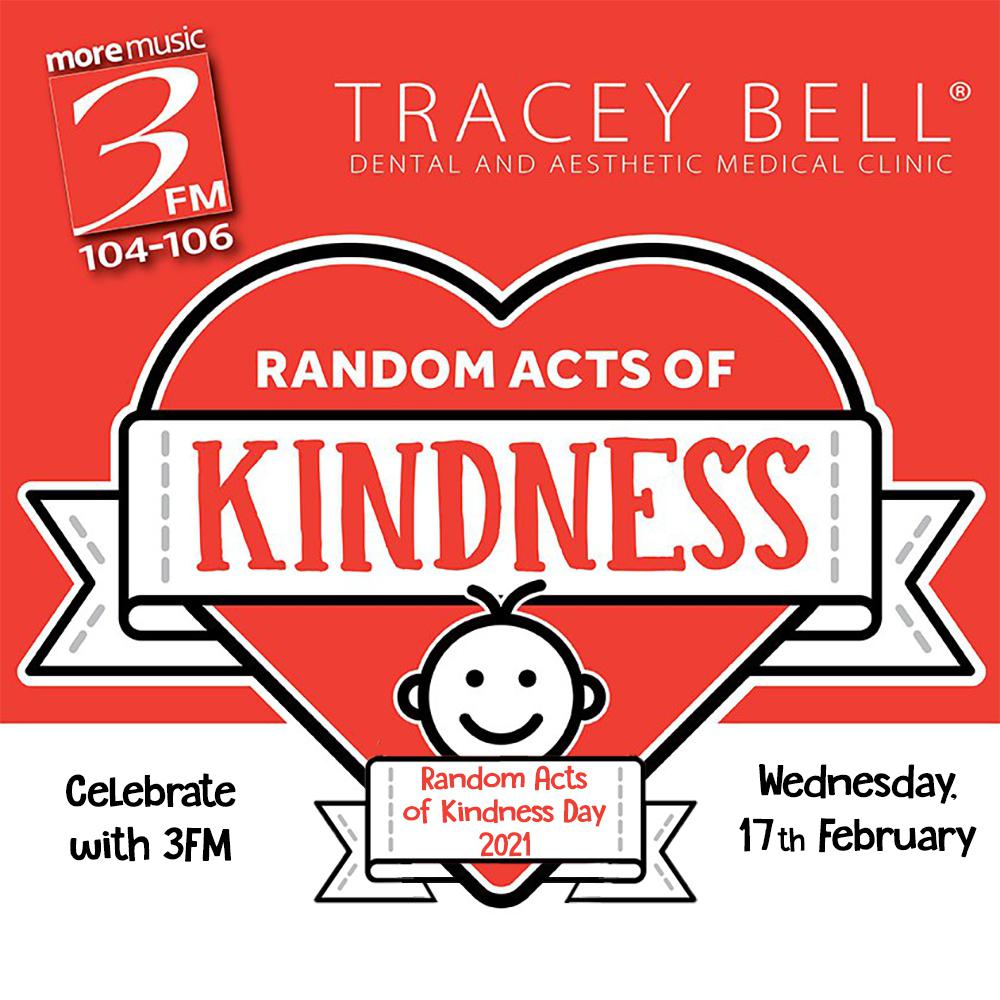 At 3FM we love making people smile, and on Wednesday 17th February we plan to do just that, as we celebrate Random Acts Of Kindness Day, with Tracey Bell!

We'll be out and about across the Island . . . treating people . . . with flowers or chocolates, covering the cost of your shopping or lunch . . . making your day that little bit better!

If you know someone who deserves a treat, tell us about them right now below and we could be surprising them on the day!
That's Random Acts Of Kindness Day, Wednesday 17th February with Tracey Bell and the Island's Feel Good Radio Station, 3FM!