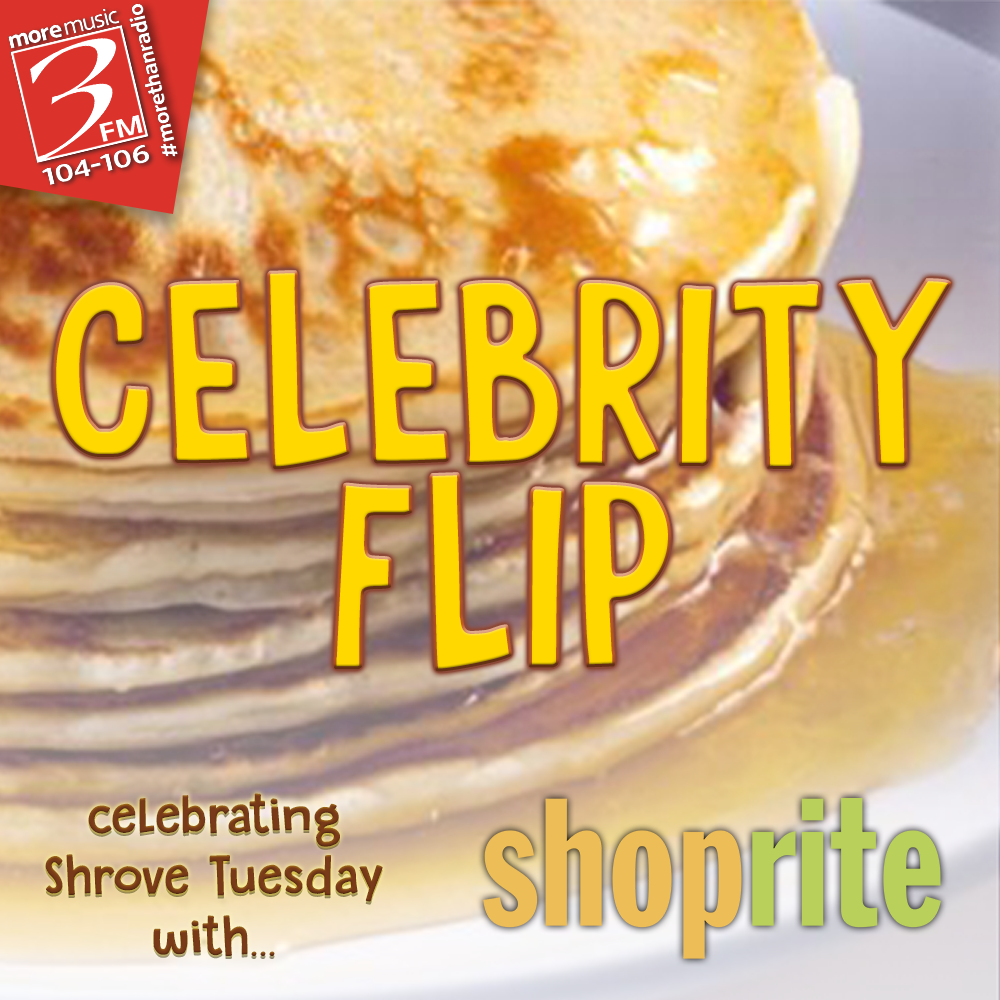 Pancake Day is Tuesday 25th February, and on 3FM Breakfast we're teaming up with Shoprite to give away everything you need to make the perfect pancake!
Matt will be flipping a word from a celebrity and if you can work out what it is, 1 of 10 pancake kits could be yours!
Whatever you like on top of your pancake, join 3FM Breakfast weekday mornings after 8 for Celebrity Flipped, and celebrate Pancake Day with Shoprite and the Island's feel good radio station, 3FM.