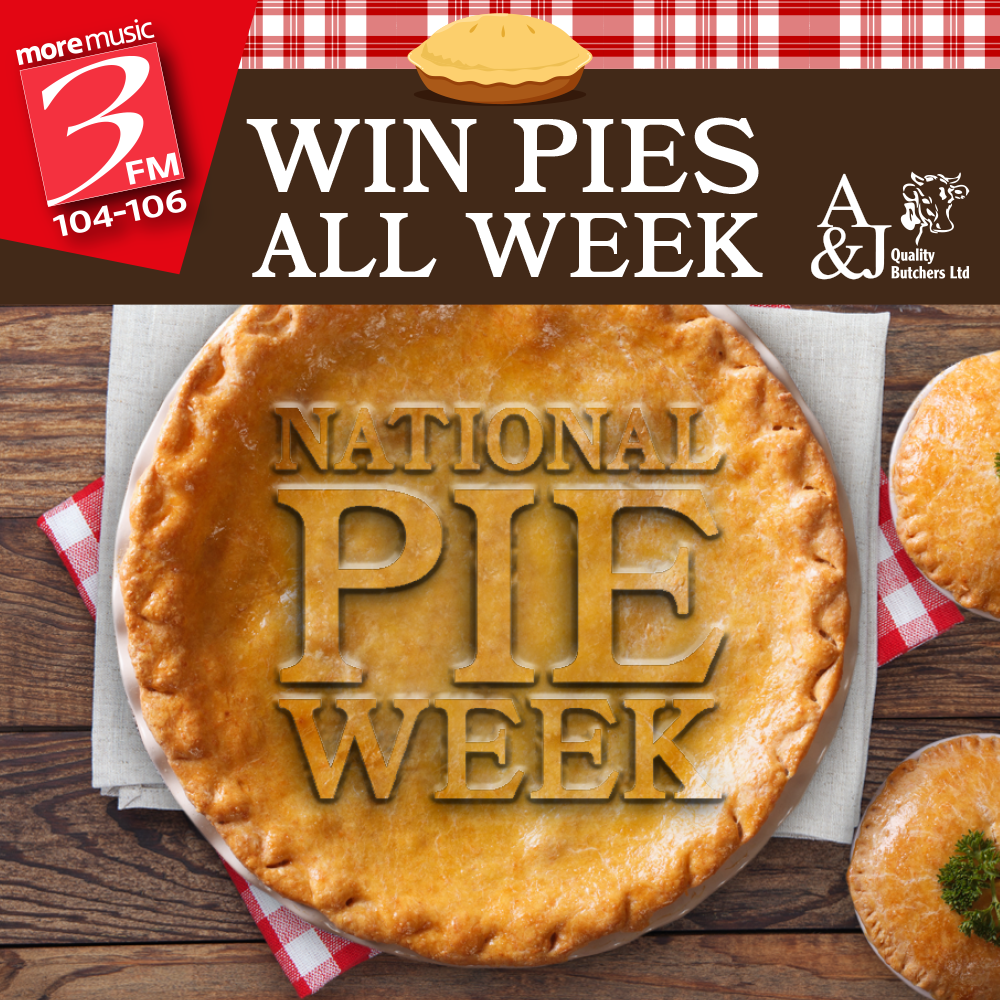 Next week 3FM is celebrating National Pie Week and teaming up with A&J Quality Butchers of Anaghcoar to give you a slice of the action!
As a nation of pie lovers, we want you to be, like A&J's pies ful-filled . . . so have 3 delicious large family pies to give away every day, join Chris, Jason and Tony for your chance to win!
Check out the full range of locally made pies available from A&J Quality Butchers on their Facebook page, and don't miss National Pie Week, all next week on the Island's Feel Good Radio Station, 3FM!