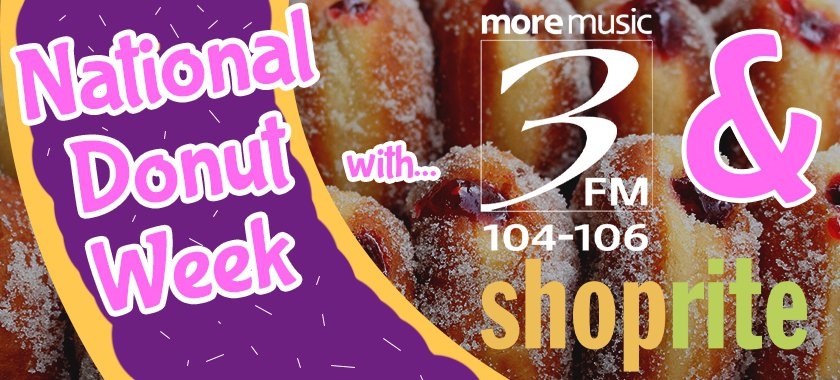 Jam...Sugar...Dough...The ingredients to one of the greatest treats known to Man...The Donut!
National Donut Week is all this week and we've teamed up with Shoprite to give you a dozen fresh, sugary Jam Donuts for you and your workmates!
To win listen to 3FM Daytime with Jason Quinn between 10 & 1 and YOU could be a winner!
Team 3FM will also be taking part in the Donut Challenge on Facebook & Instagram!
Find out more about "National Doughnut Week" by clicking below: